How To Request Bus-Service Coach Hire in Hamburg?
Hiring a minibus or a coach at the Bus-Service is as easy as to say "One, Two, Three":
"One" - click the "Request Availability and Price" button below;
"Two" - fill the blank;
"Three" - we will send you all the information about the requested trip.
We offer a personal transportation manager for significant events. Make a request using your e-mail:
"One" - click on the e-mail address on the top of this page;
"Two" - choose your preferred mailing system and send us information about where, when and how big your group of people should be;
"Three" - we will send you the best offer we can provide.
Rent a bus using a mobile/cellphone:
"One" - click on that green chat icon in the lower-right corner of the page;
"Two" - choose if you want to call via phone or to send a message via WhatsApp;
"Three" - we will answer your message or call and talk through all the details with you.
Bus Charter Service in Hamburg
Bus Charter Service Hamburg provides bus rental solutions for private and corporate clients.
Rent our business bus or luxury coach and enjoy the ride to your destination in Hamburg.
Our charter buses are designed to provide optimum comfort to all clients.
We arrange coaches, buses, minibuses, and mini coaches for large scale events, trips, and groups of any type, and we ensure our clients travel with absolute comfort across the city.
Whether you're going in one small group or a large group, we've got the transportation to cater to you.
From small buses to huge double-deckers, we provide you coaches for hire that suit your unique travel needs.
We have years of experience in providing the best private transportation throughout Germany. It will be our pleasure to help you meet your transportation needs.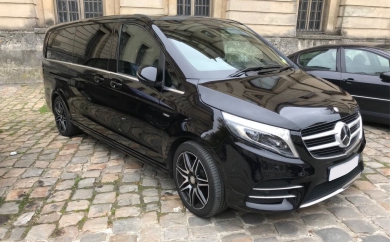 Van Class
Climate Control
Radio System
Navigation
A Van is an ideal vehicle for airport transfers, trade fair and event shuttle.
Made for small groups of people. We offer meet and great service for all of our airport transfer clients.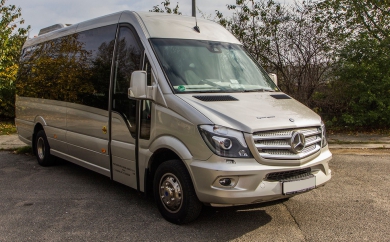 Minibus Class
Climate Control
Radio System
Microphone
Fridge
Navigation
Reclining seats
A Mini Bus is a good transport for groups of up to 16 people. The same perfect quality as bigger buses, our mini buses stand for comfortable travelling. All safety equipment is included (Speed Limiters, Safety Belts and ABS).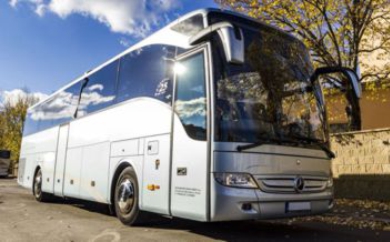 Bus Class
Climate Control
Radio System
Microphone
Fridge
WC
Reclining seats
Comfort Bus from BCS has all the comfort, that modern long-distance buses can offer, that allows passengers to enjoy relaxed travelling. Equipped with the entertainment systems. High priority is given to the safety equipment, including safety belts, speed limiters, ABS.
What Do We Offer in Hamburg?
Event Transportation in Hamburg
We can organize our buses in Hamburg, Germany based on your event schedule. Whether you need multiple coaches for multiple destinations or not, we've got you covered.
Hamburg Tour Bus Charter
You can leverage our fully customized minibus rental and driver Hamburg services, which is tailored to your unique travel needs, to enjoy the best out of your tour.
Exhibition Transportation
When you hire bus in Hamburg, you get drivers that are locals and understand the city. Our drivers know their way around to any location, exhibition, theater, and all the other places you may wish to visit.
Road Shows in Hamburg
Our bus charter in Hamburg can be of great importance to you as a Pop Star or Politician. We'll help you make the most of your road shows.
Church Group Tours
Do you have a church conference or any form of historical place visitation, for your members? We'll make your transition to and from the site smooth and comfortable with coach rental Hamburg.
Hamburg Airport Transfers
Bus companies in Hamburg will carry your group from the airport to your point of destination and bring you back to the airport when you wish.
Bus hire Hamburg for Sports Events
Whether it's a football match, hockey game or any other sports event, we'll provide coach bus rental Hamburg that'll take your team to anywhere they wish to go.
Hamburg private bus rental for conference transfers
If your team is organizing or attending a conference bus rental Hamburg can offer prearranged transportation for all participating people groups.
Why Should I Hire Bus rental in Hamburg with Bus-Service company?
Bus-Service offers the best possible services in Hamburg such as minibus rental for road trip Hamburg.
Visitors to Hamburg, enjoy the exciting cultural life of this bustling German city. Whether you are arranging a company outing or a tour of Germany, it simply makes sense to hire a charter bus to transport your group.
Our friendly, professional drivers speak English and are ready to cater to all of your needs. With a first-class concept of what is skillful tourist transportation, we implement high standard solutions for business trips and HAM Airport transfers.
Taking our clients from location A to location B just in time and in the safest way is our main priority. We offer full coach service aboard our clean, state-of-the-art buses.
Perhaps you want to see everything Hamburg has to offer. When you hire a bus, you benefit from the experience of a local driver who understands the culture of Hamburg and the surrounding regions.
Your driver will take you to all the best sightseeing destinations in Northern Germany and can provide excellent information about dining and shopping venues.
Bus Charter in Hamburg is also the perfect choice for a business outing. You can show your employees how much you appreciate their dedication to your company by taking them on a day trip around Hamburg and the outlying areas.
Tour with the most modern comfortable coaches, that bus companies Hamburg can offer. Your group will be able to relax and enjoy the ride no matter where you go.
Give your team the treat they deserve with Bus-Serivice Coach and Minibus Hire in Hamburg. Contact us now to get started.
Give your team the treat they deserve with Bus-Service Coach and Minibus Hire in Hamburg. Contact us now to get started.
Rent a bus for a corporate occasion and enjoy your luxury trip guided by our support team.Our buses seat between eight and 65 people.
Each bus has a bathroom and washing facility. Many of our buses are equipped with refrigerators, DVD players and entertainment screens. We will answer your phone-calls 24/7 if you need any assistance during your travel.
What we take in mind is Safety, Flexibility, Comfort, Connectivity, Reliability, Cleanness.
Contact us now and get the best possible offer regarding coach hire Hamburg from the Bus-Service Company.
What You Should Visit Hamburg?
Hamburg (The Free and Hanseatic City) is the second smallest of the 16 federal states of Germany, with an area of only 292 square miles (755 square km). It is also one of the densest cities in Germany. Second after Berlin to be precise and has one of the biggest and most active ports in the European Union. The official name, which includes both the state and the town, reveals Hamburg's long tradition of particularism and self-determination.
Hamburg and Bremen (the smallest of the German federal states) are, in fact, the only German city-states that still keep something of their medieval sovereignty. The unique character of Hamburg has been proudly sustained by its people so that, in diverse fields of public and private life, the city's culture has preserved its uniqueness and has not surrendered to the general trend of uniformity.
Hamburg, although, is an international city in its outlook. Although relatively few nonnatives live there, many move through it. The city has dealings with a great number of nations, and it has more embassies than any other city in the world, except New York City. Shipping and commerce have been Hamburg's lifeblood for ages. Not surprisingly, its harbor has remained the city's most significant feature.
Among Hamburg's numerous other aspects is a system of canals reminiscent of Amsterdam; parks, lakes, and flourishing neighborhoods full of gracious houses; fine shopping arcades; richly funded museums; and vibrant artistic life. These are among the attractions that have added to the thriving tourist business. Although it was greatly damaged throughout World War II, Hamburg has succeeded in keeping a feeling of old-world elegance beside its blooming economic life.