How To Request Bus-Service Coach Hire in Zurich, Switzerland?
Our company is offering an effortless and understandable way to rent bus charter in Zurich and organize your trip.
Three simple steps:
The first step - click the "Request Availability and Price" button below;
The second step - fill the straightforward request blank;
The third step - we will send you all the information about the requested trip.
Another easy three-step way to do it is to:
The first step - click on the e-mail address on the top of this page;
The second step - choose your preferred mailing system and send us information about where, when and in how big group of people you should be;
The third step - we will send you our offer.
As well you can:
The first step - click on the green chat icon in the lower-right corner of the page;
The second step - choose if you want to call via phone or to send a message via WhatsApp;
The third step - we will answer your message or call and talk all the details with you.
Bus Charter Service in Zurich and ZRH Airport
Bus Charter Service Zurich provides bus rental solutions for private and corporate clients.
Rent our business bus or luxury coach and enjoy the ride to your destination in Zurich.
We arrange coaches, buses, minibuses, and mini coaches for large scale events, trips, and groups of any type, and we ensure our clients travel with absolute comfort across the city.
Whether you're going in one small group or a large group, we've got the transportation to cater to you.
From small buses to huge double-deckers, we provide you coaches for hire that suit your unique travel needs.
Our services can be easily customized to any traveling need, helping guests get anywhere throughout the city.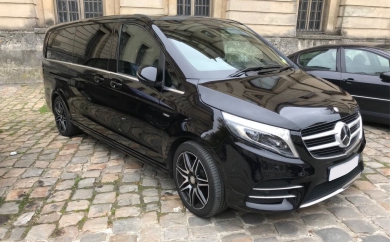 Van Class
Climate Control
Radio System
Navigation
A Van is an ideal vehicle for airport transfers, trade fair and event shuttle.
Made for small groups of people. We offer meet and great service for all of our airport transfer clients.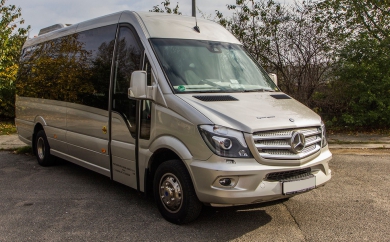 Minibus Class
Climate Control
Radio System
Microphone
Fridge
Navigation
Reclining seats
A Mini Bus is a good transport for groups of up to 16 people. The same perfect quality as bigger buses, our mini buses stand for comfortable travelling. All safety equipment is included (Speed Limiters, Safety Belts and ABS).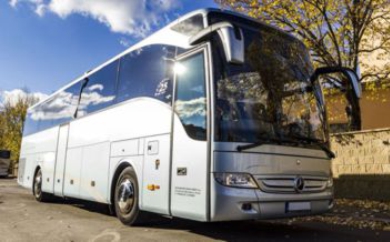 Bus Class
Climate Control
Radio System
Microphone
Fridge
WC
Reclining seats
Comfort Bus from BCS has all the comfort, that modern long-distance buses can offer, that allows passengers to enjoy relaxed travelling. Equipped with the entertainment systems. High priority is given to the safety equipment, including safety belts, speed limiters, ABS.
What Do We Offer in Zurich?
Event Transportation in Zurich
We can organize buses in Zurich, Switzerland based on your event schedule. Whether you need multiple coaches for multiple destinations or not, we've got you covered.
Zurich Tour Bus Charter
You can leverage our fully customized minibus rental and driver Zurich, which is tailored to your unique travel needs, to enjoy the best out of your tour.
Exhibition Transportation
When you hire bus in Zurich, you get drivers that are locals and understand the city. Our drivers know their way around to any location, exhibition, theater, and all the other places you may wish to visit.
Road Shows in Zurich
Our coaches can be of great importance to you as a Pop Star or Politician. We'll help you make the most of your road shows.
Church Group Tours
Do you have a church conference or any form of historical place visitation, for your members? We'll make your transition to and from the site smooth and comfortable with coach rental Zurich.
Zurich Airport Transfers
Bus companies in Zurich will carry your group from the airport to your point of destination and bring you back to the airport when you wish.
Sports Events
Whether it's a football match, hockey game or any other sports event, we'll providecoach bus rental Zurich that'll take your team to anywhere they wish to go.
Conference transfers
If your team is organizing or attending a conference bus rental Zurich can offer prearranged transportation for all participating people groups.
Why Should I Hire Bus rental in Zurich from Bus-Service?
Bus-Service offers the best services that are possible in Zurich.
With a clear understanding of what is a professional trip organization, we can find the highest standard options for business trips and ZRH Airport transfers.
What we stand for is Safety, Comfort, Cleanness, Connectivity, Reliability, Flexibility.
As the largest city in Switzerland, Zurich is a very interesting place to see. For business or pleasure, countless visitors come there each year. Though there are many options for a bus charter Zurich, it is critical to pick the right coach.
Fortunately, we have a great rental service for any occasion. We can help our clients with any type of a trip.
Our coach rental services are ideal for business road shows or exhilarating company outings. On the personal side, many clients have used our coach rentals to explore Zurich's distinctive cultural flair or Switzerland's beautiful countryside.
Taking our customers from location A to location B in time and in a secure way is our priority.
Visit Zurich on the brand-new deluxe coaches that only the best modern bus companies Zurich can provide.
In order to best accommodate passengers, we offer a range of buses. For smaller parties, our eight-seat coaches are extremely popular. However, for larger gatherings, we also have buses that can seat up to 81.
Contact us now and get the best possible offer from Bus-Service Company.
We will respond to your requests 24/7 if you require any help regarding coach hire Zurich.
Give your team the treat they deserve with Bus-Services Coach and Minibus Hire in Zurich.
Rent a bus for a corporate event and enjoy your luxury trip guided by our support team.
Our coaches also come with amenities such as refrigerators, DVD players and monitors. There are also restrooms and washing facilities to make traveling extra convenient. Drivers are all thoroughly skilled and speak English to better interact with foreign guests. For security, our dispatchers are all centrally located, giving orders to drivers directly by phone.
Therefore, for your next trip to Zurich, be sure to use a coach rental and enjoy the city in the best way.
Why you should visit Zurich?
Zurich is considered one of the best cities to live in the whole world! If you are ready to immerse yourself into the royal luxury of architecture and chic of the town, enjoy high-end shopping, taste the best quality chocolate and spend holidays peacefully and enjoyable, Zurich is the best choice!
The rightest way to meet any new city is to start with its history. Luckily, Zurich has beautiful Old Town, situated in Altstadt District. In addition to the vibrancy of medieval architecture and colorful houses all around, some places and landmarks really need to be seen.
The magnificent double towers of the Great Minster can intrigue you with gripping legends and mysterious stories! No one could imagine the shape of Zurich without Peter's Church, which is well-known for its large clock face.
When you have already created a picture of Zurich and its historical background, let yourself meet and get to know the culture of Switzerland. Your holidays can quickly transform into an endless journey through museums and art galleries of Zurich with minibus rental for road trip Zurich.
Zurich is ready to meet and surprise not only adults but also kids. Fourteen museums for children are situated there.
Your kids will have fun and learn something new!
Nobody ever speaks about Switzerland, without mentioning its incredible nature! Diamond-blue lakes, fresh air, clean forests, mountains, and Alps- breathtaking, isn't it?
To reach such beautiful landscapes, there's no need to go far away from the city.
One of the most recommended and most visited museums in Switzerland is Landesmuseum. It would be the duty of every culture lover to visit this place, taking into account that it's also called the Swiss National Museum.
On your way straight from the museum, you can spend time relaxing in parks and the coast of Zurich's Lake. The water there is so clean that if you are very thirsty, you can safely fill your bottle with water, without worrying about the purity of the water.
Even the mayor of Zurich-himself tested the water by taking a sip and having a drink. It truly inspires some confidence, doesn't it?
Zurich can be appealing during all seasons with bus hire Zurich.
Swimming and catching sun rays in the Lake of Zurich during summer is lovely. But have you ever heard about the winter wonderland of Zurich? Thousands of lights, magical atmosphere, Christmas markets all around the city and light shows!
Visiting Zurich in wintertime means creating unforgettable memories for your family and friends with Zurich private bus rental!