How To Request Bus-Service Coach Hire in Geneva?
Our company is offering an effortless and understandable way to rent a coach and organize your trip.
Three simple steps:
The first step — click the "Request Availability and Price" button below;
The second step — fill the straightforward request blank;
The third step — we will send you all the information about the requested trip.
Another easy three-step way to do it is to:
The first step — click on the e-mail address on the top of this page;
The second step — choose your preferred mailing system and send us information about where, when and in how big group of people you should be;
The third step — we will send you our offer.
As well you can:
The first step — click on the green chat icon in the lower-right corner of the page;
The second step — choose if you want to call via phone or to send a message via WhatsApp;
The third step — we will answer your message or call and talk all the details with you.
Bus Rental in Geneva and GVA Airport
Bus Rentals Geneva provides bus rental services for private and corporate clients.
Hire our business bus or a luxury coach and enjoy the ride to your destination in Geneva and the whole Switzerland.
We arrange coaches, buses, minibuses, and mini coaches for large scale events, trips, and groups of any type, and we ensure our clients travel with absolute comfort across the city.
Whether you're going in one small group or a large group, we've got the transportation to cater to you.
From small buses to huge double-deckers, we provide you coaches for hire that suit your unique travel needs.
Experience the comfort, speed, ease of movement and security along with the company BCS Bus Rental Geneva!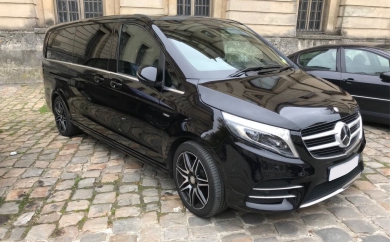 Van Class
Climate Control
Radio System
Navigation
A Van is an ideal vehicle for airport transfers, trade fair and event shuttle.
Made for small groups of people. We offer meet and great service for all of our airport transfer clients.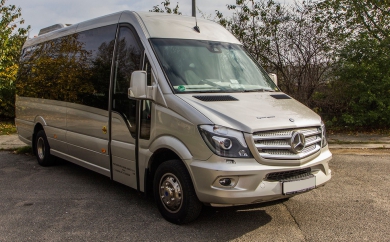 Minibus Class
Climate Control
Radio System
Microphone
Fridge
Navigation
Reclining seats
A Mini Bus is a good transport for groups of up to 16 people. The same perfect quality as bigger buses, our mini buses stand for comfortable travelling. All safety equipment is included (Speed Limiters, Safety Belts and ABS).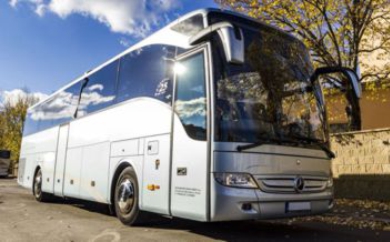 Bus Class
Climate Control
Radio System
Microphone
Fridge
WC
Reclining seats
Comfort Bus from BCS has all the comfort, that modern long-distance buses can offer, that allows passengers to enjoy relaxed travelling. Equipped with the entertainment systems. High priority is given to the safety equipment, including safety belts, speed limiters, ABS.
What Do We Offer in Geneva?
Event Transportation in Geneva
We can organize our buses in Geneva, Switzerland based on your event schedule. Whether you need multiple coaches for multiple destinations or not, we've got you covered.
Geneva Tour Bus Charter
You can leverage our fully customized minibus rental and driver Geneva services, which is tailored to your unique travel needs, to enjoy the best out of your tour.
Exhibition Transportation
When you hire bus in Geneva, you get drivers that are locals and understand the city. Our drivers know their way around to any location, exhibition, theater, and all the other places you may wish to visit.
Road Shows in Geneva
Our bus charter in Geneva can be of great importance to you as a Pop Star or Politician. We'll help you make the most of your road shows.
Church Group Tours
Do you have a church conference or any form of historical place visitation, for your members? We'll make your transition to and from the site smooth and comfortable with coach rental Geneva.
Geneva Airport Transfers
Bus companies in Geneva will carry your group from the airport to your point of destination and bring you back to the airport when you wish.
Bus hire Geneva for Sports Events
Whether it's a football match, hockey game or any other sports event, we'll provide coach bus rental Geneva that'll take your team to anywhere they wish to go.
Geneva private bus rental for conference transfers
If your team is organizing or attending a conference bus rental Geneva can offer prearranged transportation for all participating people groups.
Why Should I Hire Bus rental in Geneva with Bus-Service company?
Bus-Service is the best charter bus service provider in Geneva.
When it comes to professional passenger transportation such as minibus rental for road trip Geneva, we know how to provide the highest standard solutions for business trips and GVA Airport transfers.
During the trip, we provide Safety and Comfort, Cleanness and Connectivity, Reliability and Flexibility to our clients.
What could be more pleasant, useful, interesting, impressive and exciting than the fresh air, enchanting natural views from the Swiss mountains, a breathtaking downhill skiing, as well as a large variety of entertainment in the evening after it.
But what is one of the most important items for a good holiday? Saving time and money while traveling. It is with these goals, our bus charter company provides you with shuttle services in the latest widely equipped vehicles of different brands.
Bus Rental Geneva will give you the most pleasant and enhance experience at the ski resort. We will bring you directly to the ski resort. You can rely on us for 100%.
We are pleased to provide you with a vehicle and a driver perfectly suited for the case, if you come not alone, but in the company of friends, or with your family.
Hire a bus for a business conference and have a great trip conducted by our crew. We will be available to your calls 24/7 if you will need any extra help. Write to us now, and get the best offer regarding coach hire Geneva from the Bus-Service Company.
Give your team the treat they deserve with Bus-Service Coach and Minibus Hire in Geneva. Contact us now to get started.
Bus-Service is offering you the most modern comfortable coaches from best bus companies Geneva. You can hire a van or a comfortable bus, with a driver for a long time.
Traveling On a Charter Bus in Geneva
Are you ready to experience the best of Geneva?
Geneva is located at the southernmost tip of Lac Léman, popularly known as Lake Geneva.
This magnificent city is surrounded by the Jura Mountains and the Alps and is also known as the global hub for banking and diplomacy. Hence, it is home to Europe's headquarters of the Red Cross and the United Nations. Starting from the language to the gastronomy, the city carries more of the French influence. Don't forget to visit Carouge's bohemian districts and experience the bohemian vibe.
Traveling to this city to witness the breathtaking views of Mont Blanc, this is indeed traveling goals for every traveler. That is why you should be knowledgeable about your itinerary more importantly, to the mode of transportation that you will be taking. This will ensure that you will be enjoying your travel and visit Geneva.
Getting Around Geneva
Switzerland is known as a European gem, for its public transportation. There are a lot of places to see in Geneva.
Train travel is by far the best way of traveling in Switzerland for solo travelers and couples. However, if you are traveling with big groups, with your family, friends, or your company, it would be best to rent a charter bus.
Why would renting a charter bus will be beneficial for your group travel?
Traveling on a charter bus gives you the following benefits:
With a professional driver behind the wheels, it ensures safe and hassle-free traveling.
On-time departures and arrival to your target destination, great time to bond with co-travelers, thus, giving more chances of creating memories together.
Ease of keeping the travel group together, making it easy to accomplish everyone's list of things to do in Geneva.
Traveling in a Charter Bus is the Best.
Are you thinking of spending your Christmas in Geneva? Well, that will surely be a fantastic season and a reason for you to rent a charter bus.
We all know that even the country with the best public transportation still experiences a bit of traffic, especially during this holiday season. So, if part of your itinerary includes visiting various places around this city, the charter bus is the best option.
Other than renting several cars, it would be less hassle and stress if you will be traveling all together in one vehicle. You didn't save money from renting several cars, but you also had this perfect chance of having a great travel time with your co-travelers.
Enjoy the best of the city and Geneva holidays by renting the best charter bus in the city from Bus-Service. You get to see more of the city's breathtaking views without getting into stressful means of transportation. Enjoy your trip!