How To Rent a Buses in Munich, Germany from Bus-Service?
Request Bus Charter ABC
No complications - follow the instruction and get things done:
"A" - look for the "Request Availability and Price" button below and click it
"B" - take a minute to fill the blank
"C" - we will review your request ASAP and will send you our offer and information about the best transportation opportunities
Request a trip using your e-mail, simple:
"A" - click on the e-mail address at the top of this page
"B" - use you your favorite mailing system to send us your questions about coach availability and prices
"C" - relax and wait while we are preparing for you the best offer on the market
Make a request on the go
with your mobile/cellphone:
"A" - locate the chat icon in the lower-right corner of the page
"B" - click on it and choose if you want to call via phone or to send a message via WhatsApp. Talk to us
"C" - Get our great coach offer
Bus-Service offers Charter Buses in Munich
Bus Charter Munich provides bus rental services for private and corporate clients.
Rent our business bus or luxury coach and enjoy the ride to your destination in Munich.

We arrange coaches, buses, minibuses, and mini coaches for large scale events, trips, and groups of any type, and we ensure our clients travel with absolute comfort across the city. Whether you're going in one small group or a large group,
we've got the transportation to cater to you.

From small buses to huge double-deckers, we provide you coaches for hire that suit your unique travel needs.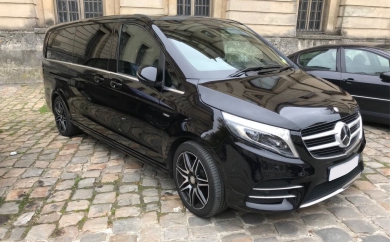 Van Class
Climate Control
Radio System
Navigation
A Van is an ideal vehicle for airport transfers, trade fair and event shuttle.
Made for small groups of people. We offer meet and great service for all of our airport transfer clients.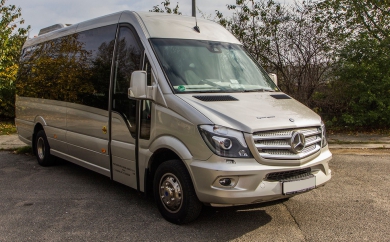 Minibus Class
Climate Control
Radio System
Microphone
Fridge
Navigation
Reclining seats
A Mini Bus is a good transport for groups of up to 16 people. The same perfect quality as bigger buses, our mini buses stand for comfortable travelling. All safety equipment is included (Speed Limiters, Safety Belts and ABS).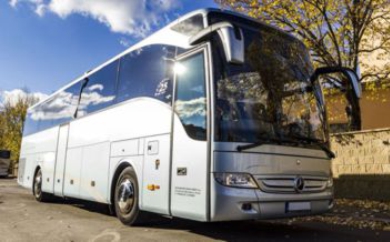 Bus Class
Climate Control
Radio System
Microphone
Fridge
WC
Reclining seats
Comfort Bus from BCS has all the comfort, that modern long-distance buses can offer, that allows passengers to enjoy relaxed travelling. Equipped with the entertainment systems. High priority is given to the safety equipment, including safety belts, speed limiters, ABS.
What Do We Offer in Munich?
Munich Event Transportation
We can organize our coaches based on your event schedule. Whether you need multiple coaches for multiple destinations or not, we've got you covered.
Munich Tour Buses
You can leverage our fully customized coach rental Munich, which is tailored to your unique travel needs, to enjoy the best out of your tour.
Exhibition Transportation
When you hire our coach bus rental Munich, you get drivers that are locals and understand the city. Our drivers know their way around to any location, exhibition, theater, and all the other places you may wish to visit.
Road Shows in Munich
Our coaches can be of great importance to you as a Pop Star or Politician. We'll help you make the most of your road shows.
Church Group Tours
Do you have a church conference or any form of historical place visitation, for your members? We'll make your transition to and from the site smooth and comfortable.
Munich Airport Transfers
Our bus rental in Munich will carry your group from the airport to your point of destination and bring you back to the airport when you wish.
Sports Events
Whether it's a football match, hockey game or any other sports event, we'll provide coach hire Munich that'll take your team to anywhere they wish to go.
Conference transfers
If your team is organizing or attending a conference we can offer prearranged bus hire Munich for all participating people groups.
Why Should I Rent a Bus from The Bus-Service?
The city of Munich, Germany, attracts tens of thousands of tourists every year. This vibrant city is an exemplar of Bavarian culture. In order to see the real Munich from the inside out, it is necessary to hire a local transportation company.
We offer the most reliable transportation services in Munich.
With a clear vision of what is professional passenger transportation, we provide high standard solutions for business trips and MUC Airport transfers.
What we take in mind is Safety, Comfort, Cleanness, Connectivity, Reliability, Flexibility.
Our coach charter services are designed to meet the needs of even the most discriminating of travelers. We offer full rental of vehicles and provide driving services. Each bus has between eight and 65 seats designed to provide the utmost in comfort and relaxation for passengers. Each charter is equipped with restroom and washing facilities. Many of our buses feature refrigerators and DVD players with screens to entertain passengers on journeys across Bavaria. Bus Charter Munich - There is no better way to explore Munich's cultural life than aboard a chartered coach. Our friendly bus drivers understand the wants and needs of tourists.
Drivers speak English and can ensure that all parties have a comfortable, worry-free trip. A charter rental is the perfect choice for sightseeing throughout Bavaria. Such charters are also perfect for company outings. Perhaps you want to boost employee morale by providing your star performers with an exciting week away from the office. Show off all the beauty of Bavaria from the comfort of a private bus. Your employees are sure to remember and cherish the trip for many years to come. Whether for business or pleasure, remember that chartering a coach is always a wise decision.
We will answer your phone-calls 24/7 if you need any assistance during your travel.
Give your team the treat they deserve with Bu Services Coach and Minibus Hire in Munich. Contact us now to get started.
Getting our clients from place A to place B in a scheduled and reliable way is our priority. If you care for the same matters - we are proposing our service to you.
Tour with the most modern comfortable coaches, that bus companies in Munich can offer.
Bus rental Munich for a corporate occasion and experience your leisure trip conducted by our crew.