How To Request Bus-Service Coach Hire in Amsterdam, AMS Airport, Netherlands?
To request a bus from Bus-Service you need to know how many people will be on a trip and where you want to go. Afterward, you need to fill in an online form at the top of the page.
A few minutes later you will receive an email with complete information about buses, prices and the route, that is the most convenient for your trip.
With this method, you can rent a minibus, organize a bus transfer, or make a coach hire Amsterdam for at least one group of people.
If you are planning a massive event or a trip for several groups of people, then we will assign a manager for your journey. The manager will help you to organize bus charter in Amsterdam and to coordinate all groups participating in it.
If you need unique decorations or other special requirements for transport or drivers, please, contact us by phone 0031202416995.
We will do the best work helping you with the custom-made order.
All our drivers and customer service workers are English speakers. That guarantees that all your needs and desires will be fully understood.
All our workers are friendly, responsive, and highly qualified. They also will consult you and answer all your questions.
You can be sure that the answer will be fast, and our professionals will do all the work.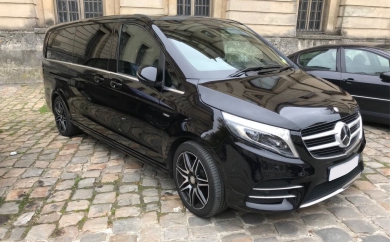 Van Class
Climate Control
Radio System
Navigation
A Van is an ideal vehicle for airport transfers, trade fair and event shuttle.
Made for small groups of people. We offer meet and great service for all of our airport transfer clients.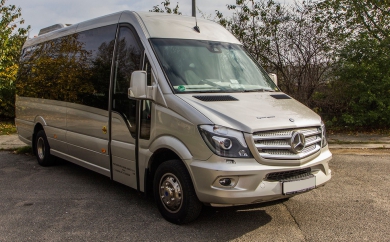 Minibus Class
Climate Control
Radio System
Microphone
Fridge
Navigation
Reclining seats
A Mini Bus is a good transport for groups of up to 16 people. The same perfect quality as bigger buses, our mini buses stand for comfortable travelling. All safety equipment is included (Speed Limiters, Safety Belts and ABS).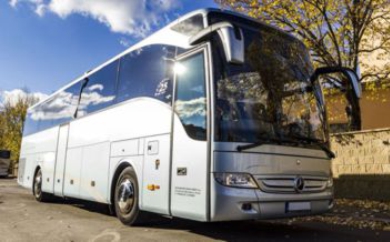 Bus Class
Climate Control
Radio System
Microphone
Fridge
WC
Reclining seats
Comfort Bus from BCS has all the comfort, that modern long-distance buses can offer, that allows passengers to enjoy relaxed travelling. Equipped with the entertainment systems. High priority is given to the safety equipment, including safety belts, speed limiters, ABS.
Event Transportation in Amsterdam
We can organize our buses in Amsterdam Netherlands based on your event schedule. Whether you need multiple coaches for multiple destinations or not, we've got you covered.
Amsterdam Tour Bus Charter
You can leverage our fully customized minibus rental and driver Amsterdam, which is tailored to your unique travel needs, to enjoy the best out of your tour.
Exhibition Transportation
When you hire bus in Amsterdam, you get drivers that are locals and understand the city. Our drivers know their way around to any location, exhibition, theater, and all the other places you may wish to visit.
Road Shows in Amsterdam
Our coaches can be of great importance to you as a Pop Star or Politician. We'll help you make the most of your road shows.
Church Group Tours
Do you have a church conference or any form of historical place visitation, for your members? We'll make your transition to and from the site smooth and comfortable with coach rental Amsterdam.
Amsterdam Airport Transfers
Bus companies in Amsterdam will carry your group from the airport to your point of destination and bring you back to the airport when you wish.
Sports Events
Whether it's a football match, hockey game or any other sports event, we'll provide coach bus rental Amsterdam that'll take your team to anywhere they wish to go.
Conference transfers
If your team is organizing or attending a conference bus rental Amsterdam can offer prearranged transportation for all participating people groups.
Why Should I Hire Bus rental in Amsterdam from Bus-Service?
Bus-Service company has big working experience in bus hire Amsterdam. We have been providing minibus rental services for road trip Amsterdam for many years. Many big companies trust us. In our list of clients, you can find companies such as Microsoft, Audi, American Express, Gazprom Energy, Hyundai, and others. They all know that they can always rely on our company that does its work professionally. We are members of the RDA (International Coach Tourism Federation ) and ASTA (American Society of Travel Advisors). We definitely can organize the best Amsterdam coach trips for you.
We always listen to our clients and fulfill all their wishes. Our workers have excellent communication skills. We quickly answer every question. Our employees are active on social media, so there is no problem to contact them. We also have a 24/7 hotline. So, in the case of emergencies, you can always reach us.
We have a wide selection of buses (coachers), minibuses, and vans. All of them are in good technical condition. Vans are ideal transports for airport transfers and events. Each one can carry up to 8 passengers while minibus is an excellent transport for trips for small groups up to 16 people. A bus/coach is an ideal kind of transportation for long-distance tours for big groups. Also, you can rent the bus for a corporate event in Amsterdam up to 50 people. All our transports are comfortable and modern and well equipped.
Our company's drivers are professionals. They follow the rules on the road, do not speed over the limits. Our drivers know English and also can speak some other languages, because they attend a specialized language course. They are responsible, friendly, and are excellent at time management. We assume that the Bus-Service is one of the best bus AMS airport transfers.
Give your team the treat they deserve with Bus-Service Coach and Minibus Hire in Amsterdam. Contact us now to get started.
Our bus companies Amsterdam has a broad experience in planning travel trips for clients. Your comfort, safety, and requirements during a trip are the highest priority for us.
Please, choose Bus-Service for organizing your trip or transfer in Amsterdam because we have a great selection of vehicles, professional workers and much experience.
There are many things to do in Amsterdam. It is a very diversified place to visit.
If you are interested in the history and culture of this city, you can visit the Rijksmuseum, the biggest museum in Amsterdam. This place has an enormous collection of archaeological artifacts, sculptures, engravings, paintings, and photos. Works of famous painters are forming the major part of the museum's exhibits, such as Rembrandt, Frans Hals, and Johannes Vermeer.
One of the most well-known painters of all time is Vincent van Gogh. If you visit Amsterdam, you should probably visit his museum. It has a big collection of the painter's works. If you want to know more about Van Gogh's life and break down stereotypes, you should go to the unique excursion called "To Understand Van Gogh". It was created with the help of psychiatrists. If you have a desire to understand why so many people admire this artist, you should go to named "The Sunflowers Mystery".
Amsterdam is famous for its flowers, especially tulips. It has the world's only floating flower market – the Bloemenmarkt, one of Amsterdam's main sights. If you want to see the marvelous compositions of flowers, you should attend Bloemencorso. It is a wide-scale flower festival. Every year it delights thousands of people.
If you are interested in music, Amsterdam city is the right place to choose. Every year there are held many music festivals. For classical music lovers, there is the Grachtenfestival, which happens at the beginning of August. It is not only for professional musicians, but it also allows beginners to show their talent.
Amsterdam holidays are spellbinding. The excellent choice is to spend Christmas there. During this time the city is filled with pretty cozy holiday shops. There you can buy not only souvenirs but also mulled wine and a traditional Dutch dessert – Oliebollen, a round donut with raisins or apples. During holidays you can also try almost all popular winter sports: ice skating, skiing, snowboarding and other.
Amsterdam can offer many sports activities. You can travel to the city by bicycle and get an outstanding view of the town. This kind of transport is trendy in Amsterdam. It is cheaper than the others, it is nature-friendly, and you would probably have no traffic while traveling. Horseback riding is common here, and you can even go to special city tours of riding horses. Rock climbing and golf are both highly developed in Amsterdam, climbing training places and courts are in every sports center and many parks. For skiing and snowboarding, there is a ski center that calls the SnowPlanet. Every winter there is an ice rink almost on every square in the city.
Since the second half of November till the middle of January Amsterdam is holding the Amsterdam Light Festival, attracting thousands of people.
There are many religious places to see in Amsterdam, which all are very beautiful. The most famous is the Basilica of Saint Nichola, it is the city's primary Roman Catholic Church. There is also the protestant Westerkerk Church. The oldest building in Amsterdam is the Oude Kerk Church.
One of the best things in Amsterdam is Dutch cuisine. You can taste local food at restaurants "Moeder's Pot" and "Manzano". Some parts of this cuisine also can be found at small shops or markets, for example, croquettes with different fillings, sate – small meat kebabs with vegetables on wooden sticks. You can taste good pancakes at "The Pancake Bakery". The most popular and traditional dishes in Amsterdam are cottage cheese, Bami Goreng – noodles with different toppings, Boerenkool Stamppot – mashed potatoes with cabbage.
The transportation service is not just a single thing our company provides; we also can plan your trip. For example plan routes, excursions, and do other services.
Travel by Bus-Service and get a great experience of Amsterdam private bus rental service and enjoy your trip.