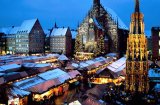 Nuremberg Nuremberg is located about 170 kilometers north of Munich. Economically, it is still traditionally associated with its gingerbread. It has a few old towns and some sights to see.
If you happen to be a group of individuals looking for a bus charter Nuremberg service, then you will need to know how to choose a good company. Since our company offers the same kind of service, we will not tell we are the best, but rather give you an explanation why we are the best.
Reasons to choose us:
To start with, with can provide our services to most, if not all, major cities in Germany. This means that you will be able to visit any city in Germany when you use our service. In the event you feel that you need to change the kind of service you are receiving, you can be able to do this from any city.
All you need to do is contact us with your request and we will get back to you within the shortest time possible. Another advantage of dealing with a company that has access to most cities is the plethora of opportunities you are privy to.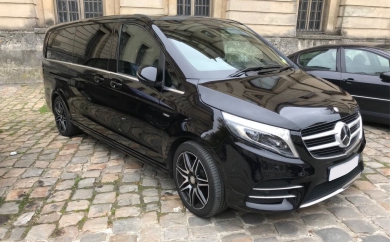 Van Class
Climate Control
Radio System
Navigation
A Van is an ideal vehicle for airport transfers, trade fair and event shuttle.
Made for small groups of people. We offer meet and great service for all of our airport transfer clients.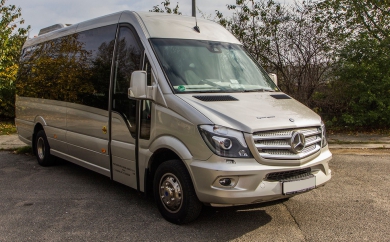 Minibus Class
Climate Control
Radio System
Microphone
Fridge
Navigation
Reclining seats
A Mini Bus is a good transport for groups of up to 16 people. The same perfect quality as bigger buses, our mini buses stand for comfortable travelling. All safety equipment is included (Speed Limiters, Safety Belts and ABS).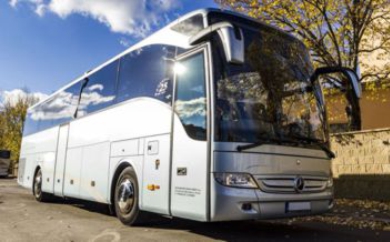 Bus Class
Climate Control
Radio System
Microphone
Fridge
WC
Reclining seats
Comfort Bus from BCS has all the comfort, that modern long-distance buses can offer, that allows passengers to enjoy relaxed travelling. Equipped with the entertainment systems. High priority is given to the safety equipment, including safety belts, speed limiters, ABS.
A diversified fleet of vehicles is another reason why you should choose us as your bus charter Nuremberg service provider. Some companies may state they offer the same kind of service and they have a diversified fleet of vehicles. This might be true and it might not be true. What most companies do not offer their clients is the opportunity to have a look at the various vehicles available.
Most if not all clients who are in need of charter services will at one point need to inspect the vehicles they are to use. Since this is the case, it is our prerogative to make sure we provide you with the opportunity to have a look and or inspect the vehicles we have to offer. This way, you will not only make an informed decision, but you will be guaranteed of getting value for your money. 
Our staff will offer you with a free quote on the type of bus charter Nuremberg service that you require. All you need to do is contact our customer service and you will be given a staff member who will assist you with all your queries.
This may seem to be something that most if not all companies are capable of doing. As much as this is true, our staff is better in that they will go the extra mile. For instance, if you are in need of additional assistance such as accommodation and eating arrangements, our staff will be happy to give you assistance with the same. You will only be required to pay some money when you have selected a package and you have to pay a down payment for the same. Otherwise, our customer service is absolutely free. 
Last but not least, our bus charter Nuremberg should be taken into serious consideration due to the way we operate. The same way we treat our clients is the same way we handle our vehicles; with utmost care. Before any bus is chartered to a client, we do thorough checks to make sure that all our vehicles are in tip top condition before they are allowed to travel. Any vehicle that does not meet the minimum standards of our high quality road standards will not be allowed to travel.
With such characteristics, you will not need charters services from any other company.