Now it is much easier that before to organize a bus trip of your dreams in Latvia with the BUS SERVICES IN RIGA.
Chic luxury buses for various major events, special occasions, conferences, and just individual excursions with your friends and colleagues. We provide unique services of the last minute, and you are no longer dependent on long-term preliminary planning of your trips.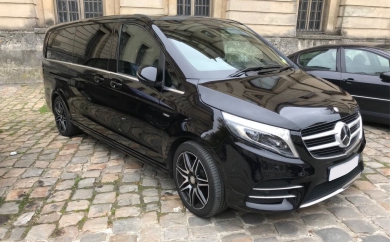 Van Class
Climate Control
Radio System
Navigation
A Van is an ideal vehicle for airport transfers, trade fair and event shuttle.
Made for small groups of people. We offer meet and great service for all of our airport transfer clients.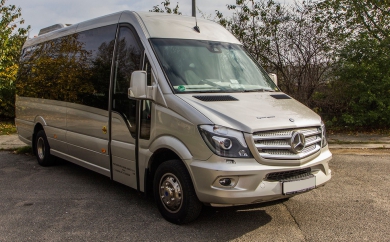 Minibus Class
Climate Control
Radio System
Microphone
Fridge
Navigation
Reclining seats
A Mini Bus is a good transport for groups of up to 16 people. The same perfect quality as bigger buses, our mini buses stand for comfortable travelling. All safety equipment is included (Speed Limiters, Safety Belts and ABS).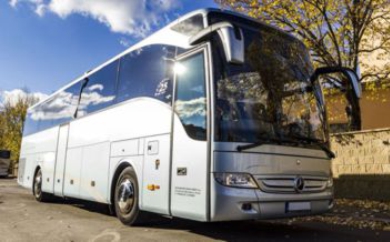 Bus Class
Climate Control
Radio System
Microphone
Fridge
WC
Reclining seats
Comfort Bus from BCS has all the comfort, that modern long-distance buses can offer, that allows passengers to enjoy relaxed travelling. Equipped with the entertainment systems. High priority is given to the safety equipment, including safety belts, speed limiters, ABS.
Also we are always ready to help, if your bus from another company has a breakdown during your journey. It is not a problem, with our help you can continue your journey in comfort.
We are always looking for the perfect solution for our clients, because only here they will find an individual approach and a personalized friendly attitude to each customer.
BCS in Riga is a German company, which has long been successfully operating on the whole territory of Germany, and in the market of many European countries.
We have rightfully won the title of the best company working in this area, and we are proud by admiring reviews from many of our high-ranking clients.
The service rendered by us is considered to be one of the best upscale fast and safe one within the European Union.
We offer you to rent a luxury brand new buses for all your travels. You can select a bus, accommodation from 7 to 55 people to relax or organize different events.
All our buses are equipped with toilets, refrigerators, Wi-Fi Internet access, TVs, microphones, headphones, comfortable seats and beds.
Tinted windows and air conditioning create a cozy atmosphere. Our buses are always in perfect condition and ready for departure at any time.
Call us, and we guarantee you a perfect bus ride.
More about Bus Charter in Riga