The Bus-Service Coach Hire in Berlin and TXL Airport, Germany
Berlin is well-known for its vibrant culture, groundbreaking architecture, stunning food, and unique history. Major and prestigious institutions, academies, and museums.
With our services, you can easily rent a minibus for road trip in Berlin to see the most famous squares and must-visit places in Berlin. Coach hire Berlin which could be helpful for travelers with a passion for small details and everything going exactly as you were planning.
We can also provide a bus transfer to or from Berlin.
That means no worries about which bus is going to the airport and where you can find it because you can count on our coach hire in Berlin!
Are you planning to travel with a big group of people on a bus tour? Maybe a big event is coming up? We can offer you a friendly manager for your journey!
With our manager's professional help, you can be sure that all of your groups will be synchronized and treated the best way possible.
If you feel like you got more questions or want to make a custom order for your trip, you can always contact us by phone 0031202416995. Our customer service will kindly help you in every complicated situation.
To start using bus charter in Berlin, you would need to send a request to our company by filling the online form at the top of the page. After filling and submitting this form, you will receive a reply in a short time from our customer service with full information, prices, and available transports.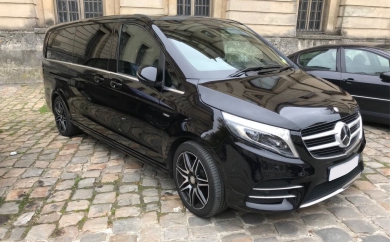 Van Class
Climate Control
Radio System
Navigation
A Van is an ideal vehicle for airport transfers, trade fair and event shuttle.
Made for small groups of people. We offer meet and great service for all of our airport transfer clients.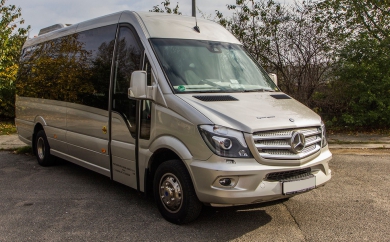 Minibus Class
Climate Control
Radio System
Microphone
Fridge
Navigation
Reclining seats
A Mini Bus is a good transport for groups of up to 16 people. The same perfect quality as bigger buses, our mini buses stand for comfortable travelling. All safety equipment is included (Speed Limiters, Safety Belts and ABS).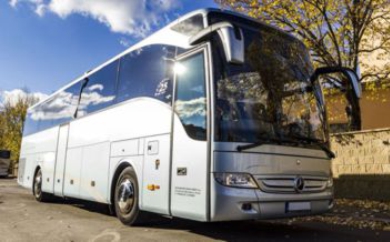 Bus Class
Climate Control
Radio System
Microphone
Fridge
WC
Reclining seats
Comfort Bus from BCS has all the comfort, that modern long-distance buses can offer, that allows passengers to enjoy relaxed travelling. Equipped with the entertainment systems. High priority is given to the safety equipment, including safety belts, speed limiters, ABS.
What Do We Offer in Berlin?
Event Transportation in Berlin
We can organize our buses in Berlin, Germany based on your event schedule. Whether you need multiple bus rental in Berlin for multiple destinations or not, we've got you covered.
Berlin Tour Bus Charter
You can leverage our fully customized minibus rental and driver Berlin services, which is tailored to your unique travel needs, to enjoy the best out of your tour.
Exhibition Transportation
When you hire bus in Berlin, you get drivers that are locals and understand the city. Our drivers know their way around to any location, exhibition, theater, and all the other places you may wish to visit.
Road Shows in Berlin
Our coaches can be of great importance to you as a Pop Star or Politician. We'll help you make the most of your road shows.
Church Group Tours
Do you have a church conference or any form of historical place visitation, for your members? We'll make your transition to and from the site smooth and comfortable with coach rental Berlin.
Berlin Airport Transfers
Bus companies in Berlin will carry your group from the airport to your point of destination and bring you back to the airport when you wish.
Sports Events
Whether it's a football match, hockey game or any other sports event, we'll provide coach bus rental Berlin that'll take your team to anywhere they wish to go.
Conference transfers
If your team is organizing or attending a conference bus rental Berlin can offer prearranged transportation for all participating people groups.
Why Should I Hire a Coach from Bus-Service?
Our service can offer you incredible Berlin coach trips to make some unforgettably beautiful memories. Our drivers are qualified professionals with good English language skills; all your needs and desires will be understood. With our bus companies Berlin, travel calmly and see Berlin from a new, unexpected point of view. It will make it possible for you to know some insight places and even the hidden part of the city, not just standard tourist places.
Besides, you can rent a bus for corporate events in Berlin, if you have one. Our drivers will help you with all the information you would need - about the city, about the bus decorations and every other question you might want to ask. That would be an excellent choice for a big group of people, with our personal assigned manager for the journey, who will help with organizing everything in the best way. There will be no need to worry about the seats and other things during your bus trip.
Do you want to be on time on a significant event or be on time anywhere right after your flight? We have the best bus TXL airport transfers to offer! With Berlin private bus rental you can undoubtedly be on time wherever you want. Our drivers are professionals they have long experience in the bus business, and thereby, there is no need to worry about anything. We guarantee modern and comfortable buses, quick confirmations, and 24/7 phone support if you have any questions or problems.
Give your team the treat they deserve with the Bus-Service Coach and Minibus Hire in Berlin.
Contact us now to get started.
Berlin meets its guests with a wide boulevard and historic streets of Unter den Linden. It's the location of the world-famous museums, buildings of Kaiser Prussia era and many other places that you might want to see in Berlin. It is a magical city in which old buildings and modern constructions coexist together. Modern Berlin is a young, multicultural, and vibrant city. Most probably one of the first attractions in your touristic trip will be The Reichstag, the Brandenburg Gate, TV Tower, and others.
However, maybe it is even better to open the beauty of the true nature of miscellaneous Berlin and to go out of the usual touristic places, go away from the central streets of the city. There are many more things to do in Berlin!
Do you want to feel the real character of this metropolis, to get to know locals much better, to plunge into the atmosphere of unique residential areas of Berlin? Let's hit the road with our services!
The popularity of cozy Berlin cafes fell in the middle of the 19th century, but even now they attract countless touristic groups. Die Hackenschen Höfe is a large shopping center, which is located in the heart of Berlin and includes more than 100 shops, bars, and restaurants. There are always many visitors freely strolling through the shopping streets.
There are dozens of tours around the German capital city, but the best of all the Berlin excursions are those, which are held by small groups in areas less known by tourists. Their history is no less fascinating than the most famous ones. This tour provides an excellent opportunity to immerse yourself in the daily life of Berlin and its locals. Berliners love celebrating all kinds of holidays, especially in summer.
However, the season of exciting events begins in the middle of winter. For instance, in February Berlin hosts a Film festival that is a time when city visitors and locals run to premieres to warm cinemas. Probably the main street party in the German capital is the multicultural parade of Karnaval der Kulturen at the end of May. Everybody listens to live music, playing on stages all over the city during the Music Festival on June 21st. The annual Berlin Beer Mile (or, officially, the International Berlin Beer Festival) isn't quite the Oktoberfest, but something very close to it. It is one of the most popular holidays in Berlin. Given that this festival is held not in October, but in August, tourists have the full opportunity to compare one with the other.
Welcome to Germany, to friendly and unforgettable Berlin! After visiting this city, your world might never be the same!