How To Request Bus-Service Coach Hire in Bremen, Germany?
Our company is offering an effortless and understandable way to rent a coach and organize your trip.
Three simple steps:
The first step - click the "Request Availability and Price" button below;
The second step - fill the straightforward request blank;
The third step - we will send you all the information about the requested trip.
Another easy three-step way to do it is to:
The first step - click on the e-mail address on the top of this page;
The second step - choose your preferred mailing system and send us information about where, when and in how big group of people you should be;
The third step - we will send you our offer.
As well you can:
The first step - click on the green chat icon in the lower-right corner of the page;
The second step - choose if you want to call via phone or to send a message via WhatsApp;
The third step - we will answer your message or call and talk all the details with you.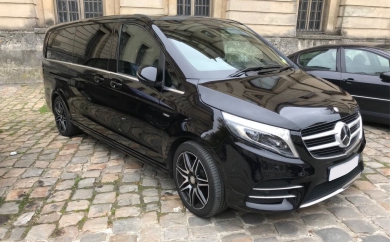 Van Class
Climate Control
Radio System
Navigation
A Van is an ideal vehicle for airport transfers, trade fair and event shuttle.
Made for small groups of people. We offer meet and great service for all of our airport transfer clients.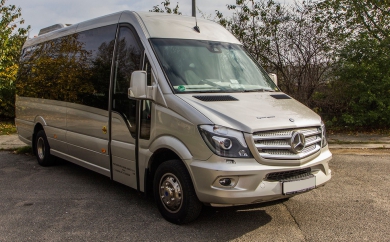 Minibus Class
Climate Control
Radio System
Microphone
Fridge
Navigation
Reclining seats
A Mini Bus is a good transport for groups of up to 16 people. The same perfect quality as bigger buses, our mini buses stand for comfortable travelling. All safety equipment is included (Speed Limiters, Safety Belts and ABS).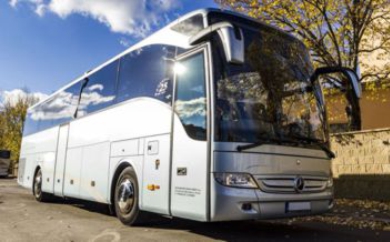 Bus Class
Climate Control
Radio System
Microphone
Fridge
WC
Reclining seats
Comfort Bus from BCS has all the comfort, that modern long-distance buses can offer, that allows passengers to enjoy relaxed travelling. Equipped with the entertainment systems. High priority is given to the safety equipment, including safety belts, speed limiters, ABS.
Event Transportation in Bremen
We can organize our buses in Bremen, Germany based on your event schedule. Whether you need multiple coaches for multiple destinations or not, we've got you covered.
Bremen Tour Bus Charter
You can leverage our fully customized minibus rental and driver Bremen services, which is tailored to your unique travel needs, to enjoy the best out of your tour.
Exhibition Transportation
When you hire bus in Bremen, you get drivers that are locals and understand the city. Our drivers know their way around to any location, exhibition, theater, and all the other places you may wish to visit.
Road Shows in Bremen
Our bus charter in Bremen can be of great importance to you as a Pop Star or Politician. We'll help you make the most of your road shows.
Church Group Tours
Do you have a church conference or any form of historical place visitation, for your members? We'll make your transition to and from the site smooth and comfortable with coach rental Bremen.
Bremen Airport Transfers
Bus companies in Bremen will carry your group from the airport to your point of destination and bring you back to the airport when you wish.
Bus hire Bremen for Sports Events
Whether it's a football match, hockey game or any other sports event, we'll provide coach bus rental Bremen that'll take your team to anywhere they wish to go.
Bremen private bus rental for conference transfers
If your team is organizing or attending a conference bus rental Bremen can offer prearranged transportation for all participating people groups.
Why Should I Hire Bus rental in Bremen with Bus-Service company?
Bus-Service company provides the best services that are possible in Bremen such as minibus rental for road trip Bremen.
With our understanding created by years of work, we know what a professional trip organization is.
We can provide high standard options for business trips and BRE Airport transfers.
What we care for is Cleanness, Safety, Comfort, Flexibility, Connectivity, Reliability.
Bringing our clients from point A to point B just in time and in the safest way is our primary duty.
If you care for safety matters - we are offering to choose us.
Visit the region on the brand-new deluxe coaches that only the best modern bus companies Bremen can provide.
Charter a bus for your corporate event and experience your luxury journey supervised by our support team.
We will answer your phone-calls 24/7 if you need any assistance during your travel.
Contact us now and get the best possible offer regarding coach hire Bremen from the Bus-Service Company.
Request availability and cost below.
Give your team the treat they deserve with Bus-Service Coach and Minibus Hire in Bremen. Contact us now to get started.
Numerous museums, libraries and archives, and theatres and galleries provide to the abundant cultural life of Bremen. Most of the facilities are located in the Old Town, mainly in the Schnoorviertel, an area that was rebuilt to its authentic sixteenth and seventeenth-century form during the post-World War Two restoration.
Parks, placed all over the city, offer a calming contrast to Bremen's usually restless movement. The famously known are the Bürgerpark, with its outstanding rhododendron gardens, and the former ramparts, which were destroyed at the beginning of the 19th century and which now form promenades encircling the Old Town. All of it makes the city of Bremen a great place to visit and see.
A beneficial location favored the earliest village (called Breme or Bremum) on the right bank of the river at the crossing of crucial old trading roads from the Rhine River to the Elbe and from southern Germany to the North Sea.
In year seven hundred eighty-seven Charlemagne, the Holy Roman emperor founded the episcopate of Bremen, which became the base for missionary activity incorporating the whole of northern Europe. The business rights bestowed on Bremen in the second half of the tenth century caused risen mercantile activity. The young city shortly grew into one of the dominant religious and economic centers of northern Germany, especially after joining the Hanseatic League in the second part of the fourteenth century.
The imperial free city, as the city became known, secured its sovereignty in the Thirty Years' War and next withstood both Swedish and Hanoverian attack. As a self-governing republic—the oldest in Germany—it entered the German Confederation in the year 1815 and the reconstituted German Empire in 1871. It achieved increased economic influence as a leader in global trade and world shipping by joining the German customs union (Zollverein) in the year1888, through growing its port facilities, and by developing the manufacturing industry. With all its great history, Bremen has its own charm, making it a great place for holidays or business trips.