How To Request Bus-Service Coach Hire in Cologne?
Coach hiring "ABC." No complications - follow the instruction and get things done:
"A" - look for the "Request Availability and Price" button below and click it;
"B" - take a minute to fill the blank;
"C" - we will review your request ASAP and will send you our offer and information about the best transportation opportunities.
Request a trip using your e-mail, simple:
"A" - click on the e-mail address at the top of this page;
"B" - use you your favorite mailing system to send us your questions about coach availability and prices;
"C" - relax and wait while we are preparing for you the best offer on the market.
Make a request on the go with your mobile/cellphone:
"A" - locate the chat icon in the lower-right corner of the page;
"B" - click on it and choose if you want to call via phone or to send a message via WhatsApp. Talk to us;
"C" - Get our great coach offer.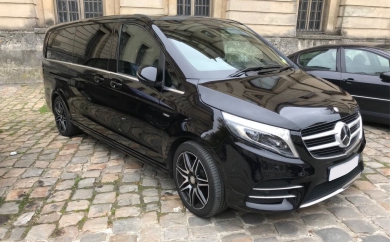 Van Class
Climate Control
Radio System
Navigation
A Van is an ideal vehicle for airport transfers, trade fair and event shuttle.
Made for small groups of people. We offer meet and great service for all of our airport transfer clients.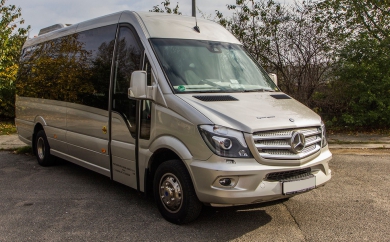 Minibus Class
Climate Control
Radio System
Microphone
Fridge
Navigation
Reclining seats
A Mini Bus is a good transport for groups of up to 16 people. The same perfect quality as bigger buses, our mini buses stand for comfortable travelling. All safety equipment is included (Speed Limiters, Safety Belts and ABS).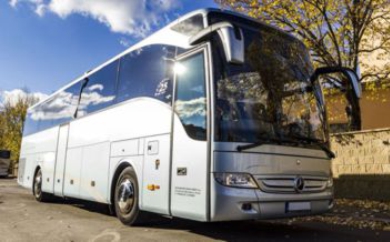 Bus Class
Climate Control
Radio System
Microphone
Fridge
WC
Reclining seats
Comfort Bus from BCS has all the comfort, that modern long-distance buses can offer, that allows passengers to enjoy relaxed travelling. Equipped with the entertainment systems. High priority is given to the safety equipment, including safety belts, speed limiters, ABS.
Event Transportation in Cologne
We can organize our buses in Cologne, Germany based on your event schedule. Whether you need multiple coaches for multiple destinations or not, we've got you covered.
Cologne Tour Bus Charter
You can leverage our fully customized minibus rental and driver Cologne services, which is tailored to your unique travel needs, to enjoy the best out of your tour.
Exhibition Transportation
When you hire bus in Cologne, you get drivers that are locals and understand the city. Our drivers know their way around to any location, exhibition, theater, and all the other places you may wish to visit.
Road Shows in Cologne
Our bus charter in Cologne can be of great importance to you as a Pop Star or Politician. We'll help you make the most of your road shows.
Church Group Tours
Do you have a church conference or any form of historical place visitation, for your members? We'll make your transition to and from the site smooth and comfortable with coach rental Cologne.
Cologne Airport Transfers
Bus companies in Cologne will carry your group from the airport to your point of destination and bring you back to the airport when you wish.
Bus hire Cologne for Sports Events
Whether it's a football match, hockey game or any other sports event, we'll provide coach bus rental Cologne that'll take your team to anywhere they wish to go.
Cologne private bus rental for conference transfers
If your team is organizing or attending a conference bus rental Cologne can offer prearranged transportation for all participating people groups.
Why Should I Hire Bus rental in Cologne with Bus-Service company?
Bus-Service offers the best services possible in Cologne such as minibus rental for road trip Cologne.
Professional VIP passenger transportation is our field of expertise, we provide high standard solutions for business trips and CGN Airport transfers.
Our main goals are Safety, Comfort, Reliability, Cleanness, Connectivity, Flexibility.
Taking the best care of our customers during the travel is our priority.
If you are the company/person who likes reliable services — we are proposing our reliable service to you.
Visit Cologne on the brand-new deluxe coaches provided by the best modern bus companies Cologne.
Find a bus for a corporate occasion and experience your leisure trip conducted by our crew.
We are online to answer your calls 24/7 if you need any assistance.
Let us know when and where you are willing to go and get the best possible offer regarding coach hire Cologne from the Bus-Service Company.
Request availability and price below.
Give your team the treat they deserve with Bus-Service Coach and Minibus Hire in Cologne. Contact us now to get started.
What to do in Cologne? The top things.
Are you looking for things to do in Cologne? There are so many places to see in the fourth-largest city of Germany, from exploring its 2000 years old history and Romanesque architecture to the stunning views of the River Rhine, it might overwhelm you quite easily. We will help you take a look at the best of what Cologne has to offer so you can make the most of your visit to this ancient, Gothic city.
Marvel at the medieval architecture
There are around 12 ancient Romanic churches spread across the city. You can surely take some time out to wonder at the wide range of beautiful architecture that they encompass.
Cologne Cathedral
Any piece about visiting Cologne will be considered a literal jest if the most visited landmark in Germany goes missing from it. With its twin spires dominating the Cologne skies, rising to a commanding 157 meters from the ground, it will take you around 509 steps to conquer them and enjoy a panoramic view of the city.
Groß St. Martin
One of the most beautiful renditions of the Romanesque aesthetic, Church of the Great Saint Martin with its fabulous crossing tower still presents a sight to behold even after getting completely demolished during the WWII.
St. Maria im Kapitol
Boasting an interior that dates well back into the 11 century, this one of the largest surviving Romanic churches in Cologne. It has some stunning wood-carved imagery and aged tombs that surround it.
Taste Cologne's signature beer
There's no way around a glass of Cologne's very own Kölsch. Whether you go on a local brewery tour or have it in a pub around town, this smooth, light beverage will go well on anyone and will treat you right after a tiring day walking around the museums and buildings. It is made from Pilsener malt and brewed from the city's water sources.
Christmas in Cologne
During the days that lead up to Christmas and the Holidays, Cologne goes a step further than other cities and fills every single one of its public spaces with Christmas markets, and a whole cluster of Christmas-themed booths appear at the Cologne Cathedral. It is one of Germany's best spots to witness Christmas craze as attractively decorated huts spring out in the city center inviting myriads of keen visitors towards them every year.
Boat along the Rhine
If you want to sit back and watch the peacefully breathing city from a distance, you might want to book a cruise along one of the greatest rivers in Europe that intertwine along with the city in all its glory. The river Rhine is an integral part of the cologne experience and floating through it in a cruise presents a unique and convenient way to see Cologne from a different perspective.
Museums and Art
From the extensive art galleries of Ludwig Museum that houses the world's second-biggest collection of modern popular artworks to the Romano-Germanic Museum showcasing and preserving the archeological remains of medieval Roman settlements on which the modern city is built, Cologne is incomplete without the enthralling assortment of numerous museums and art galleries that it graces within itself. Exploring Colognes museums and galleries is nothing less than a treasure hunt you must never miss out on.