How To Request Bus-Service Coach Hire in Copenhagen?
Our company is offering an effortless and understandable way to rent a coach and organize your trip.
Three simple steps:
The first step - click the "Request Availability and Price" button below;
The second step - fill the straightforward request blank;
The third step - we will send you all the information about the requested trip.
Another easy three-step way to do it is to:
The first step - click on the e-mail address on the top of this page;
The second step - choose your preferred mailing system and send us information about where, when and in how big group of people you should be;
The third step - we will send you our offer.
As well you can:
The first step - click on the green chat icon in the lower-right corner of the page;
The second step - choose if you want to call via phone or to send a message via WhatsApp;
The third step - we will answer your message or call and talk all the details with you.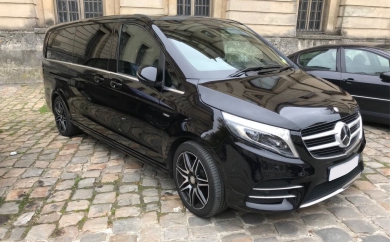 Van Class
Climate Control
Radio System
Navigation
A Van is an ideal vehicle for airport transfers, trade fair and event shuttle.
Made for small groups of people. We offer meet and great service for all of our airport transfer clients.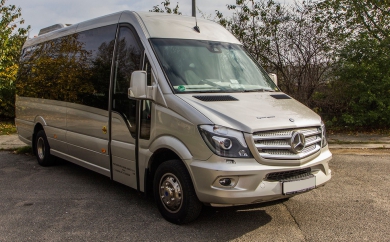 Minibus Class
Climate Control
Radio System
Microphone
Fridge
Navigation
Reclining seats
A Mini Bus is a good transport for groups of up to 16 people. The same perfect quality as bigger buses, our mini buses stand for comfortable travelling. All safety equipment is included (Speed Limiters, Safety Belts and ABS).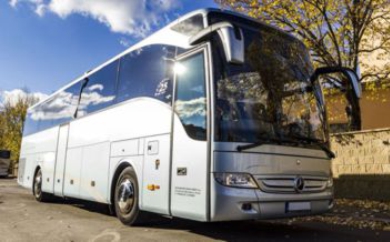 Bus Class
Climate Control
Radio System
Microphone
Fridge
WC
Reclining seats
Comfort Bus from BCS has all the comfort, that modern long-distance buses can offer, that allows passengers to enjoy relaxed travelling. Equipped with the entertainment systems. High priority is given to the safety equipment, including safety belts, speed limiters, ABS.
Event Transportation in Copenhagen
We can organize our buses in Copenhagen, Denmark based on your event schedule. Whether you need multiple coaches for multiple destinations or not, we've got you covered.
Copenhagen Tour Bus Charter
You can leverage our fully customized minibus rental and driver Copenhagen services, which is tailored to your unique travel needs, to enjoy the best out of your tour.
Exhibition Transportation
When you hire bus in Copenhagen, you get drivers that are locals and understand the city. Our drivers know their way around to any location, exhibition, theater, and all the other places you may wish to visit.
Road Shows in Copenhagen
Our bus charter in Copenhagen can be of great importance to you as a Pop Star or Politician. We'll help you make the most of your road shows.
Church Group Tours
Do you have a church conference or any form of historical place visitation, for your members? We'll make your transition to and from the site smooth and comfortable with coach rental Copenhagen.
Copenhagen Airport Transfers
Bus companies in Copenhagen will carry your group from the airport to your point of destination and bring you back to the airport when you wish.
Bus hire Copenhagen for Sports Events
Whether it's a football match, hockey game or any other sports event, we'll provide coach bus rental Copenhagen that'll take your team to anywhere they wish to go.
Copenhagen private bus rental for conference transfers
If your team is organizing or attending a conference bus rental Copenhagen can offer prearranged transportation for all participating people groups.
Why Should I Hire Bus rental in Copenhagen with Bus-Service company?
Bus-Service offers the most reputable services in Copenhagen such as minibus rental for road trip Copenhagen.
With a sharp concept of what is expert tourist transportation, we implement high standard solutions for enterprise trips and CPH Airport transfers.
What we care for is Comfort, Cleanness, Reliability, Safety, Flexibility, Connectivity.
Transferring our customers in a scheduled and secure way is our priority.
If you have the same priorities in traveling - we intend our service to you.
Travel with the most advanced luxurious coaches that a modern bus companies Copenhagen can offer.
Hire a bus for a corporate trip and enjoy your leisure trip conducted by our crew.
We will respond to your requests 24/7 if you require any help.
Reach us immediately and receive the most suitable offer regarding coach hire Copenhagen from the Bus-Service Company.
Request availability and cost below.
Give your team the treat they deserve with Bus-Service Coach and Minibus Hire in Copenhagen. Contact us now to get started.
Whether you visit for a summer holiday or during the Christmas time. You will find what to do in the capital of Denmark - Copenhagen. By the way, our drivers know all the popular places mentioned below. So with our service you will not get lost and spend your time enjoying the travel instead of wondering around the unknown city.
According to the World Happiness Report 2013, collected by the Earth Institute of New York's Columbia University, Copenhagen is the happiest city in the world. It also frequently tops charts of the best place to live.
Kronborg castle is internationally recognized as the most famous Danish fortress and is known around the world from Shakespeare's Hamlet. The castle is a UNESCO World Heritage site.
Tivoli Gardens is the world's second-oldest entertainment park and is Denmark's most beloved attraction. Spend the day attending shows, wandering through flower gardens, dining at food pavilions and riding the seven hundred meter-long roller coaster.
The bronze sculpture of The Little Mermaid is an example of Copenhagen's most well-known monuments. Inspired by the story written by Hans Christian Andersen in the first half of the 19th century, the figure was presented to the city by Danish brewer Carl Jacobsen after he attended a choreography of the story.
For big global labels such as Louis Vuitton, Prada and Mulberry, go to Strøget. It is Copenhagen's most renowned shopping route is about one kilometer long and is ideal for tax-free shopping.
Hans Christian Andersen lived and died in Copenhagen and wrote many of his fairy tales in Nyhavn (such as "The Emperor's New Clothes," "The Little Mermaid," "The Nightingale," "The Steadfast Tin Soldier", "The Snow Queen," "The Ugly Duckling," "The Little Match Girl," and "Thumbelina.")
More than half of the Copenhageners cycle to and from work, so the cityscape is ruled by bike paths, bike parking and unique traffic lights.
The first Carlsberg brewery was founded in 1847 in Copenhagen and is presently one of the most attractive sites to visit in the city.
Copenhagen's iconic Rundetårn (Round Tower) is observatory is almost 400 years old. And is the oldest functioning observatory in Europe.