How To Request Bus-Service Coach Hire in Innsbruck?
Hiring a minibus or a coach at the BCS Travel is as easy as to say "One, Two, Three":
"One" - click the "Request Availability and Price" button below;
"Two" - fill the blank;
"Three" - we will send you all the information about the requested trip.
We offer a personal transportation manager for significant events. Make a request using your e-mail:
"One" - click on the e-mail address on the top of this page;
"Two" - choose your preferred mailing system and send us information about where, when and how big your group of people should be;
"Three" - we will send you the best offer we can provide.
Rent a bus using a mobile/cellphone:
"One" - click on that green chat icon in the lower-right corner of the page;
"Two" - choose if you want to call via phone or to send a message via WhatsApp;
"Three" - we will answer your message or call and talk through all the details with you.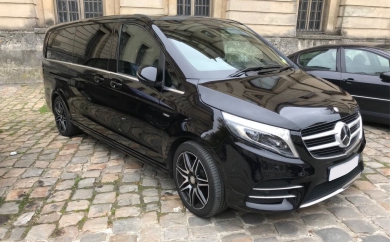 Van Class
Climate Control
Radio System
Navigation
A Van is an ideal vehicle for airport transfers, trade fair and event shuttle.
Made for small groups of people. We offer meet and great service for all of our airport transfer clients.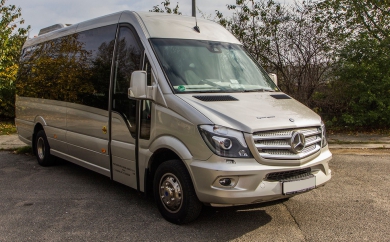 Minibus Class
Climate Control
Radio System
Microphone
Fridge
Navigation
Reclining seats
A Mini Bus is a good transport for groups of up to 16 people. The same perfect quality as bigger buses, our mini buses stand for comfortable travelling. All safety equipment is included (Speed Limiters, Safety Belts and ABS).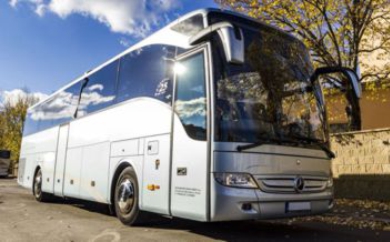 Bus Class
Climate Control
Radio System
Microphone
Fridge
WC
Reclining seats
Comfort Bus from BCS has all the comfort, that modern long-distance buses can offer, that allows passengers to enjoy relaxed travelling. Equipped with the entertainment systems. High priority is given to the safety equipment, including safety belts, speed limiters, ABS.
Event Transportation in Innsbruck
We can organize our buses in Innsbruck, Austria based on your event schedule. Whether you need multiple coaches for multiple destinations or not, we've got you covered.
Innsbruck Tour Bus Charter
You can leverage our fully customized minibus rental and driver Innsbruck services, which is tailored to your unique travel needs, to enjoy the best out of your tour.
Exhibition Transportation
When you hire bus in Innsbruck, you get drivers that are locals and understand the city. Our drivers know their way around to any location, exhibition, theater, and all the other places you may wish to visit.
Road Shows in Innsbruck
Our bus charter in Innsbruck can be of great importance to you as a Pop Star or Politician. We'll help you make the most of your road shows.
Church Group Tours
Do you have a church conference or any form of historical place visitation, for your members? We'll make your transition to and from the site smooth and comfortable with coach rental Innsbruck.
Innsbruck Airport Transfers
Bus companies in Innsbruck will carry your group from the airport to your point of destination and bring you back to the airport when you wish.
Bus hire Innsbruck for Sports Events
Whether it's a football match, hockey game or any other sports event, we'll provide coach bus rental Innsbruck that'll take your team to anywhere they wish to go.
Innsbruck private bus rental for conference transfers
If your team is organizing or attending a conference bus rental Innsbruck can offer prearranged transportation for all participating people groups.
Why Should I Hire Bus rental in Innsbruck with Bus-Service company?
Bus-Service offers a unique opportunity to use the best services in Innsbruck such as minibus rental for road trip Innsbruck.
With a sharp concept of what is expert tourist transportation, we implement high standard solutions for enterprise trips and INN Airport transfers.
Get ready for a Safe, Reliable, Comfortable, Clean, and Flexible journey.
Providing amazing travel to our clients is our company's main priority.
When you choose us, you can be sure that the trip will go well.
Visit Innsbruck on the brand-new deluxe coaches that can be provided only by the best modern bus companies Innsbruck, and we are one of them.
Charter a bus for a business event, and you'll be offered a luxury journey supervised by our great support team.
Call us 24/7 if you need any assistance, our hotline is working day and night, so that we can stay in touch with our customers.
Contact us now and get the best possible offer regarding coach hire Innsbruck from the Bus-Service.
Request availability and cost below.
Give your team the treat they deserve with Bus-Service Coach and Minibus Hire in Innsbruck. Contact us now to get started.
Traveling By a Charter Bus in Innsbruck
When you are considering traveling by a charter bus in Innsbruck, you might like to learn a bit more about some of the things to do in Innsbruck while you are there.
You will find a plethora of attractions aside from the ski resorts for which the region is famous. Selecting the ones you wish to see can actually be quite hard, particularly if your time in the city is very limited. In this post, we will provide you with a list of places to see in Innsbruck.
The Ambras Castle
This castle is situated above the city in the mountains. This used to be a home of Archduke Ferdinand II throughout the sixteenth century. During your visit, you will find a series of collections of armor and art as well as amazing architecture.
The Bergisel
Another top attraction you might like to consider visiting when you're planning your Innsbruck holidays is the Bergisel. This is a high mountain located south of the city. Did you know that it's historically vital, as it was the setting of the Battles of Bergisel in 1809?
This destination was also the setting for the renowned ski jumping held in the 194 Winter Olympics. It was also utilized during the games in 1976, even though a newer ramp was then constructed in 2003.
Olympia Bobbahn
This destination is surely not for the faint-hearted. The Olympic Bobsled run could be tried by anyone courageous enough to do so at Innsbruck-Igls. This ride drops through ninety-eight meters of total and slides fourteen curves overall. The entire run of 1,270 meters only takes one minute to finish. It's a sought-after activity for travelers to try. You will discover the Bobsled run only south of Innsbruck. You could take a charter bus from the city to reach it. That means, after your Innsbruck transfer is organized, you don't need to think about car hire to maximize the best of Innsbruck.
Swarovski Store
Are you fond of crystal? Then you should not miss the Swarovski Store while you are visiting the Old Town. This is considered one of the largest stores of its kind on the planet. It provides an eye-catching crystalline experience to enjoy. Outside Innsbruck, you can also visit the Swarovski Crystal Worlds. The theme park presents the Crystal Theater, and it has been open since 1995. Charter buses could be caught from Innsbruck to travel straight to the Crystal Worlds daily, on a two-hourly basis.
The Hofgarten
One of the wonderful things about this park is that it has been standing for more than six centuries. That makes it one of the most significant features of the city. This is a park located close to the Old Town, which is built protected and is a soothing place to spend some of your time.
When planning your Christmas in Innsbruck, ensure you consider the best places you could visit throughout your time within the city. It's a wonderful city to explore full of history, culture, and art. You will certainly have no issue filling your time, but it pays to have a detailed and organized plan. Visit Innsbruck today!