How To Request Bus-Service Coach Hire in Kiel?
Coach hiring and Kiel private bus rental "ABC". No complications - follow the instruction and get things done:
"A" - look for the "Request Availability and Price" button below and click it;
"B" - take a minute to fill the blank;
"C" - we will review your request ASAP and will send you our offer and information about the best transportation opportunities.
Request a trip using your e-mail, simple:
"A" - click on the e-mail address at the top of this page;
"B" - use you your favorite mailing system to send us your questions about coach availability and prices;
"C" - relax and wait while we are preparing for you the best offer on the market.
Make a request on the go with your mobile/cellphone:
"A" - locate the chat icon in the lower-right corner of the page;
"B" - click on it and choose if you want to call via phone or to send a message via WhatsApp. Talk to us;
"C" - Get our great coach offer.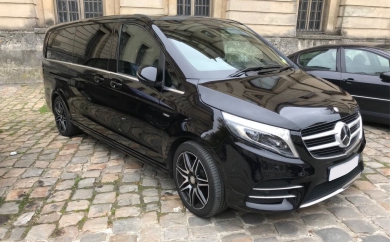 Van Class
Climate Control
Radio System
Navigation
A Van is an ideal vehicle for airport transfers, trade fair and event shuttle.
Made for small groups of people. We offer meet and great service for all of our airport transfer clients.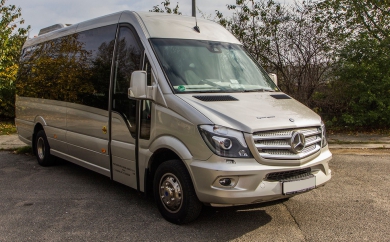 Minibus Class
Climate Control
Radio System
Microphone
Fridge
Navigation
Reclining seats
A Mini Bus is a good transport for groups of up to 16 people. The same perfect quality as bigger buses, our mini buses stand for comfortable travelling. All safety equipment is included (Speed Limiters, Safety Belts and ABS).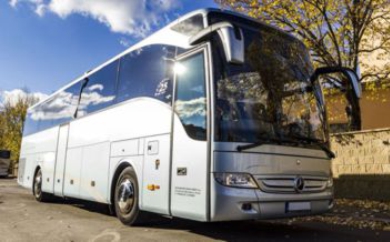 Bus Class
Climate Control
Radio System
Microphone
Fridge
WC
Reclining seats
Comfort Bus from BCS has all the comfort, that modern long-distance buses can offer, that allows passengers to enjoy relaxed travelling. Equipped with the entertainment systems. High priority is given to the safety equipment, including safety belts, speed limiters, ABS.
Event Transportation in Kiel
We can organize our buses in Kiel, Germany based on your event schedule. Whether you need multiple coaches for multiple destinations or not, we've got you covered.
Kiel Tour Bus Charter
You can leverage our fully customized minibus rental and driver Kiel, which is tailored to your unique travel needs, to enjoy the best out of your tour.
Exhibition Transportation
When you hire bus in Kiel, you get drivers that are locals and understand the city. Our drivers know their way around to any location, exhibition, theater, and all the other places you may wish to visit.
Road Shows Kiel
Our bus charter in Kiel can be of great importance to you as a Pop Star or Politician. We'll help you make the most of your road shows.
Church Group Tours
Do you have a church conference or any form of historical place visitation, for your members? We'll make your transition to and from the site smooth and comfortable with coach rental Kiel.
Kiel Airport Transfers
Bus companies in Kiel will carry your group from the airport to your point of destination and bring you back to the airport when you wish.
Bus hire Kiel for Sports Events
Whether it's a football match, hockey game or any other sports event, we'll provide coach bus rental Kiel that'll take your team to anywhere they wish to go.
Conference transfers
If your team is organizing or attending a conference bus rental Kiel can offer prearranged transportation for all participating people groups.
Why Should I Hire Bus rental in Kiel from Bus-Service?
Bus-Service coach hire company offers the best services that are possible in Kiel such as minibus rental for road trip Kiel. With a first-class concept of what is proficient tourist transportation, we achieve high standard solutions for enterprise trips and KEL airport transfers.
What the company stands for is Reliability, Cleanness, Safety, Comfort, Connectivity, Flexibility. Transporting our clients from place A to place B in a programmed and reliable way is our highest priority.
If your views about what is essential in good traveling are the same - we are aiming our service to you. Visit Kiel on the brand-new luxurious coaches that only the most modern bus companies Kiel can provide.
Rent a bus for a corporate meet and experience your enjoyment trip guided by our support team. We will answer your phone-calls 24/7 if you need any assistance during your travel.
Contact us now and get the best offer regarding coach hire Kiel from Bus-Service company.
Request availability and price below.
Give your team the treat they deserve with Bus-Service Coach and Minibus Hire in Kiel. Contact us now to get started.
Kiel's largest yearly celebration is the colossal week-long Kieler Woche. Revolving around a set of yachting races, it's visited by more than four thousand of the world's sailing elite and half a million viewers. Even if you're not into yachts, it's one round-the-clock entertainment and easily the most desirable time to be in the city.
The ninety-nine kilometer-long Nord-Ostsee-Kanal enters the Baltic Sea from the North Sea at Kiel, with remarkable sixty thousand ships passing through every year. It's easy to observe the Schleusen (locks) at Holtenau, seven kilometers north of Kiel. The viewing terrace here is accessible from sunrise to sunset. There's a museum on the southern side of the canal. Introduced in the late 19th century, the canal is presently the third-most trafficked around the globe, after the Suez and Panama canals.
The marvelous harbor promenade known as the Kiellinie begins northeast of the Schlossgarten. Sailing clubs, a tiny aquarium, restaurants and cafes line the way, and there is an ever-changing series of sights of the harbor and tremendous ships. Eventually, the three and a half kilometer long promenade becomes the Hindenburgufer. Approximately 2km from the start, at Reventloubrücke, you can get regularly ferries back to near the railroad station or on to Laboe.
This city-center microbrewery offers an excellent unfiltered brew that's aromatic with herbs and hops. The menu is casual and has German patterns and nearby caught seafood.