How To Request Bus-Service Coach Hire in Lisbon?
Our company is offering an effortless and understandable way to rent a coach and organize your trip.
Three simple steps:
The first step - click the "Request Availability and Price" button below;
The second step - fill the straightforward request blank;
The third step - we will send you all the information about the requested trip.
Another easy three-step way to do it is to:
The first step - click on the e-mail address on the top of this page;
The second step - choose your preferred mailing system and send us information about where, when and in how big group of people you should be;
The third step - we will send you our offer.
As well you can:
The first step - click on the green chat icon in the lower-right corner of the page;
The second step - choose if you want to call via phone or to send a message via WhatsApp;
The third step - we will answer your message or call and talk all the details with you.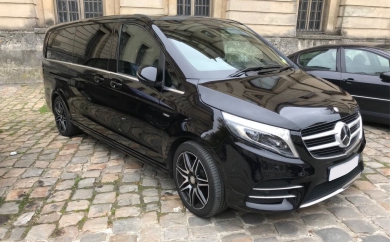 Van Class
Climate Control
Radio System
Navigation
A Van is an ideal vehicle for airport transfers, trade fair and event shuttle.
Made for small groups of people. We offer meet and great service for all of our airport transfer clients.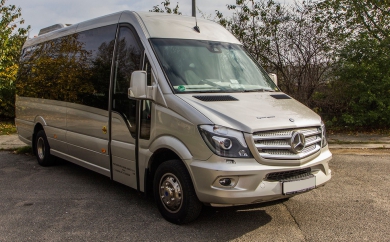 Minibus Class
Climate Control
Radio System
Microphone
Fridge
Navigation
Reclining seats
A Mini Bus is a good transport for groups of up to 16 people. The same perfect quality as bigger buses, our mini buses stand for comfortable travelling. All safety equipment is included (Speed Limiters, Safety Belts and ABS).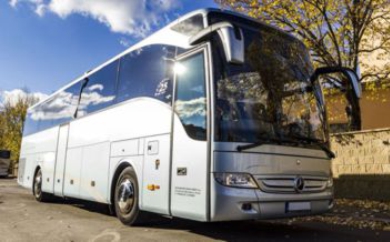 Bus Class
Climate Control
Radio System
Microphone
Fridge
WC
Reclining seats
Comfort Bus from BCS has all the comfort, that modern long-distance buses can offer, that allows passengers to enjoy relaxed travelling. Equipped with the entertainment systems. High priority is given to the safety equipment, including safety belts, speed limiters, ABS.
Event Transportation in Lisbon
We can organize our buses in Lisbon, Portugal based on your event schedule. Whether you need multiple coaches for multiple destinations or not, we've got you covered.
Lisbon Tour Bus Charter
You can leverage our fully customized minibus rental and driver Lisbon services, which is tailored to your unique travel needs, to enjoy the best out of your tour.
Exhibition Transportation
When you hire bus in Lisbon, you get drivers that are locals and understand the city. Our drivers know their way around to any location, exhibition, theater, and all the other places you may wish to visit.
Road Shows in Lisbon
Our bus charter in Lisbon can be of great importance to you as a Pop Star or Politician. We'll help you make the most of your road shows.
Church Group Tours
Do you have a church conference or any form of historical place visitation, for your members? We'll make your transition to and from the site smooth and comfortable with coach rental Lisbon.
Lisbon Airport Transfers
Bus companies in Lisbon will carry your group from the airport to your point of destination and bring you back to the airport when you wish.
Bus hire Lisbon for Sports Events
Whether it's a football match, hockey game or any other sports event, we'll provide coach bus rental Lisbon that'll take your team to anywhere they wish to go.
Lisbon private bus rental for conference transfers
If your team is organizing or attending a conference bus rental Lisbon can offer prearranged transportation for all participating people groups.
Why Should I Hire Bus rental in Lisbon with Bus-Service company?
As one of the transportation leaders in Lisbon, we offer excellent services for our clients.
With a clear understanding of what is a professional trip organization, we can find the highest standard options for business trips and LIS Airport transfers.
What we take in mind is Safety, Flexibility, Comfort, Cleanness, Connectivity, Reliability. Providing our customers with transportation from point A to point B just in time and in the safest way is our main priority.
If you have the same thoughts about what is essential in good traveling - we are aiming our service to you. Visit Lisbon on the brand-new deluxe coaches that only the best modern coach hire companies can provide.
Get a bus for a corporate event and experience your luxury journey supervised by our support team.
We will answer your phone-calls 24/7 if you need any assistance during your travel. Contact us now and get the best possible offer from the BCS Travel Company.
Request availability and price below.
Give your team the treat they deserve with Bus-Service Coach and Minibus Hire in Lisbon. Contact us now to get started.
Lisbon is one of the most distinctive cities in Portugal, living in its own rhythm and according to its own laws. It's a blend of modernity and history, fashionable institutions and cultural heritage. The sights of Lisbon perfectly reflect the spirit of the capital and steadily immerse you in the unique atmosphere of Portuguese life. If you want to visit all the iconic places of the capital, you need to allocate at least 2-3 days to the city sightseeing.
Among the attractions of Lisbon, it is worth noting the Lisbon Oceanarium, which in 2017 was recognized as the best oceanarium in the world. Here you will find spacious halls with multi-tiered aquariums, where you can admire sharks, moonfish, jellyfish, frogs and other underwater inhabitants. Aquariums are well illuminated, there are plates with the names and descriptions of marine inhabitants and convenient signs. On the ground floor there is a large cafe, as well as a gift shop. Visiting the Lisbon Oceanarium will be interesting for both adults and children.
If you look at the sights of Lisbon on the map, you can notice the Castle of St. George. The oldest building, built in the 6th century, spreads over an area of more than 6 thousand square meters. The castle, located on the top of the capital, has become one of the most exciting city observation platforms from where you can see the entire Lisbon at a glance. This monument of ancient architecture is worth visiting for the sake of its dungeons and towers, its flowering park and peacocks walking on it. In order to fully explore all the hidden corners of the castle, it will take at least 2-3 hours, and after that you can relax in a shady park, enjoying the picturesque view of the bay.
All guests of the capital of Portugal have a great opportunity to visit one of the largest squares in Europe - Commerce Square, whose territory covers 36 thousand square meters. Previously, the royal palace was located in this area, but the earthquake of 1755 destroyed it to the ground. The site is located on the banks of the picturesque Tagus River, in its center, there is a statue to King Jose I, and nearby is the Arc de Triomphe leading to Rossio Square. Around the square are numerous cafes and restaurants of Lisbon, the oldest of which is more than 236 years old!
It's also a great idea to visit Lisbon in Christmas time. Particularly Baixa district - the heart of Lisbon. Each street in the area is buried in festive lights before Christmas and New Year. It is very pleasant to stroll in any weather and time of day. There are many cafes that attract with their mouth-watering display cases with sweets and the aroma of coffee. Each year during Christmas time in Baixa district, a Christmas orchestra in colorful dresses can be seen marching through the streets.
The city will certainly appeal to different categories of tourists of different ages; people come here to get acquainted with the rich Portuguese history, to plunge into the noisy, cheerful, vibrant and eventful nightlife, to relax for the weekend. Lisbon is ideal for families; You can also stay here to have a great time on the nearby stunning beaches.