How To Request Bus-Service Coach Hire in London, United Kingdom/UK?
Hiring a minibus or a coach at the Bus-Service is as easy as to say "One, Two, Three":
"One" - click the "Request Availability and Price" button below;
"Two" - fill the blank;
"Three" - we will send you all the information about the requested trip.
We offer a personal transportation manager for significant events. Make a London private bus rental request using your e-mail:
"One" - click on the e-mail address on the top of this page;
"Two" - choose your preferred mailing system and send us information about where, when and how big your group of people should be;
"Three" - we will send you the best offer we can provide.
Rent a bus using a mobile/cellphone:
"One" - click on that green chat icon in the lower-right corner of the page;
"Two" - choose if you want to call via phone or to send a message via WhatsApp;
"Three" - we will answer your message or call and talk through all the details with you.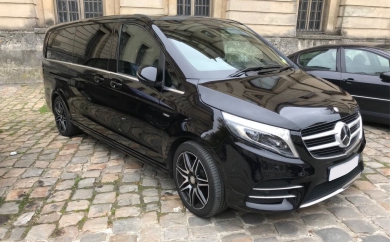 Van Class
Climate Control
Radio System
Navigation
A Van is an ideal vehicle for airport transfers, trade fair and event shuttle.
Made for small groups of people. We offer meet and great service for all of our airport transfer clients.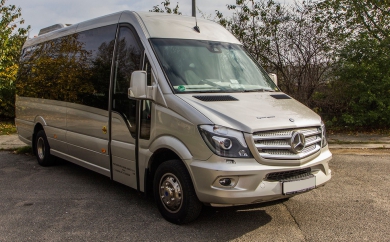 Minibus Class
Climate Control
Radio System
Microphone
Fridge
Navigation
Reclining seats
A Mini Bus is a good transport for groups of up to 16 people. The same perfect quality as bigger buses, our mini buses stand for comfortable travelling. All safety equipment is included (Speed Limiters, Safety Belts and ABS).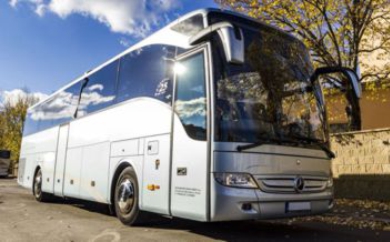 Bus Class
Climate Control
Radio System
Microphone
Fridge
WC
Reclining seats
Comfort Bus from BCS has all the comfort, that modern long-distance buses can offer, that allows passengers to enjoy relaxed travelling. Equipped with the entertainment systems. High priority is given to the safety equipment, including safety belts, speed limiters, ABS.
Event Transportation in London
We can organize our buses in London, United Kingdom based on your event schedule. Whether you need multiple coaches for multiple destinations or not, we've got you covered.
London Tour Bus Charter
You can leverage our fully customized minibus rental and driver London services, which is tailored to your unique travel needs, to enjoy the best out of your tour.
Exhibition Transportation
When you hire bus in London, you get drivers that are locals and understand the city. Our drivers know their way around to any location, exhibition, theater, and all the other places you may wish to visit.
Road Shows in London
Our bus charter in London can be of great importance to you as a Pop Star or Politician. We'll help you make the most of your road shows.
Church Group Tours
Do you have a church conference or any form of historical place visitation, for your members? We'll make your transition to and from the site smooth and comfortable with coach rental London.
London Airport Transfers
Bus companies in London will carry your group from the airport to your point of destination and bring you back to the airport when you wish.
Bus hire London for Sports Events
Whether it's a football match, hockey game or any other sports event, we'll provide coach bus rental London that'll take your team to anywhere they wish to go.
Conference transfers
If your team is organizing or attending a conference bus rental London can offer prearranged transportation for all participating people groups.
Why Should I Hire Bus rental in London with Bus-Service company?
Bus-Service offers the most amazing services that are possible in London such as minibus rental for road trip London.
With a pure vision of what is expert passenger transportation, we provide high standard solutions for business trips and LHR airport transfers.
What we take in mind is Safety, Cleanness, Connectivity, Reliability, Comfort, Flexibility. Bringing our customers from location A to location B in time and in a secure way is our primary goal. If you have the same idea of what is essential in good traveling - we are aiming our service to you.
Visit London on the brand-new deluxe coaches that only the best modern bus companies London can provide.
Charter one of our transports for a corporate event and experience your luxury journey supervised by our support professionals.
We will respond to your calls 24/7 if you need any assistance.
Contact us now and get the best offer regarding coach hire London from the Bus-Service Company.
Request availability and price below.
Give your team the treat they deserve with Bus-Service Coach and Minibus Hire in London. Contact us now to get started.
London is the city of red double-decker buses and the world-famous Big Ben. Only in London can one see a skyscraper with the funny name The Gherkin and the unusual Dali Universe. However, first things first.
This city appeared in the year 43 AD, the emperor Claudius took it upon himself during one of the many campaigns. The name of the city comes from the Latin "londinium", but no one knows what this word means. There is an assumption that it denotes a place - a lake or just some wild place. However, this still remains a mystery.
Numerous wars almost completely destroyed the city, only in the Middle Ages it began to be actively restored and as a result it becomes the richest city in Great Britain, which it is to this day.
Among the most striking sights is Big Ben, the famous clock tower with a bell. However, Big Ben refers to the bell, and not the tower itself, as many tourists mistakenly believe. Quite often it is recommended to visit the London Eye - the so-called observation wheel, whose height is 135 meters. It is from this height that you can perfectly see the whole city at a glance, and at the same time notice the most beautiful places that you can visit in the future.
The Gherkin skyscraper, mentioned at the beginning of the article, also has every right to be considered a highlight of London. Its real name is 30 St Mary Axe, this creation has an oblong shape and is decorated with green glasses, which is why locals jokingly call the skyscraper The Gherkin. Due to its unique shape the skyscraper consumes half as much energy as similar skyscrapers of the same height.
For art lovers, the best place to visit is the Dali Universe - a creative exhibition of Dali's works, where more than 500 exhibits are presented.
London is famous for a large number of magnificent palaces of various eras, as well as all kinds of museums. First of all, one should pay attention to Buckingham Palace, the famous Madame Tussauds Museum and the Sherlock Holmes Museum. They perfectly reflect the true essence of London and all its beauty.
In addition to a review of local attractions, you can safely go to London for shopping. There are whole streets of boutiques, for example, Oxford street or Regent street, shops are located from the most expensive to the cheaper, so everyone can find the most suitable option for themselves. Twice a year grand sales are held when the price can even be up to 90% lower than the original. Usually, sales are held in January and June. However, some stores may choose their own time for sales.
Also worth mentioning is the local cuisine. Arriving in London, you should definitely try the Yorkshire pudding, which is a common English side dish. It is usually served with beef and gravy, and is part of the traditional Sunday roast. An interesting dish is the shepherd's pie stuffed with minced meat and vegetables. But if you can still skip the local food, then you must visit at least one of London's pubs! Only in there it is possible to try all kinds of British real ales, which are rightfully considered the national drink of Great Britain.
As you can see, London is not only a grey city of constant rains, as many mistakenly believe. This is a city of bright colors, friendly people and unique places of interest. Therefore, there are many reasons to choose the capital of Great Britain as a holiday destination.