How To Request Bus-Service Coach Hire in Malaga?
Hiring a minibus or a coach at the Bus-Service is as easy as to say "One, Two, Three":
"One" - click the "Request Availability and Price" button below;
"Two" - fill the blank;
"Three" - we will send you all the information about the requested trip.
We offer a personal transportation manager for significant events. Make a request using your e-mail:
"One" - click on the e-mail address on the top of this page;
"Two" - choose your preferred mailing system and send us information about where, when and how big your group of people should be;
"Three" - we will send you the best offer we can provide.
Rent a bus using a mobile/cellphone:
"One" - click on that green chat icon in the lower-right corner of the page;
"Two" - choose if you want to call via phone or to send a message via WhatsApp;
"Three" - we will answer your message or call and talk through all the details with you.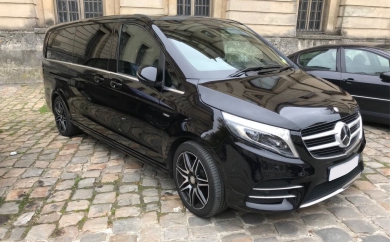 Van Class
Climate Control
Radio System
Navigation
A Van is an ideal vehicle for airport transfers, trade fair and event shuttle.
Made for small groups of people. We offer meet and great service for all of our airport transfer clients.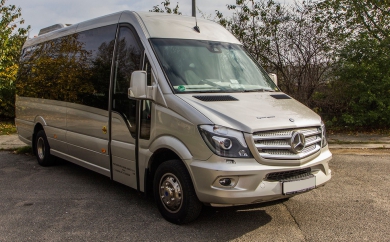 Minibus Class
Climate Control
Radio System
Microphone
Fridge
Navigation
Reclining seats
A Mini Bus is a good transport for groups of up to 16 people. The same perfect quality as bigger buses, our mini buses stand for comfortable travelling. All safety equipment is included (Speed Limiters, Safety Belts and ABS).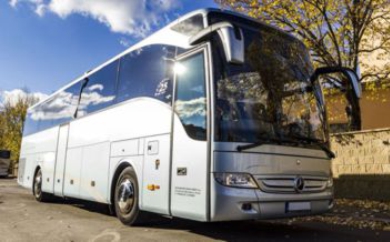 Bus Class
Climate Control
Radio System
Microphone
Fridge
WC
Reclining seats
Comfort Bus from BCS has all the comfort, that modern long-distance buses can offer, that allows passengers to enjoy relaxed travelling. Equipped with the entertainment systems. High priority is given to the safety equipment, including safety belts, speed limiters, ABS.
Event Transportation in Malaga
We can organize our buses in Malaga, Spain based on your event schedule. Whether you need multiple coaches for multiple destinations or not, we've got you covered.
Malaga Tour Bus Charter
You can leverage our fully customized minibus rental and driver Malaga services, which is tailored to your unique travel needs, to enjoy the best out of your tour.
Exhibition Transportation
When you hire bus in Malaga, you get drivers that are locals and understand the city. Our drivers know their way around to any location, exhibition, theater, and all the other places you may wish to visit.
Road Shows in Malaga
Our bus charter in Malaga can be of great importance to you as a Pop Star or Politician. We'll help you make the most of your road shows.
Church Group Tours
Do you have a church conference or any form of historical place visitation, for your members? We'll make your transition to and from the site smooth and comfortable with coach rental Malaga.
Malaga Airport Transfers
Bus companies in Malaga will carry your group from the airport to your point of destination and bring you back to the airport when you wish.
Bus hire Malaga for Sports Events
Whether it's a football match, hockey game or any other sports event, we'll provide coach bus rental Malaga that'll take your team to anywhere they wish to go.
Malaga private bus rental for conference transfers
If your team is organizing or attending a conference bus rental Malaga can offer prearranged transportation for all participating people groups.
Why Should I Hire Bus rental in Malaga with Bus-Service company?
Our travel company offers the best services that are possible in Malaga such as minibus rental for road trip Malaga.
With a clear concept of what is expert tourist transportation, we implement high standard solutions for enterprise trips and AGP Airport transfers.
What we stand for is Safety, Cleanness, Comfort, Connectivity, Reliability, Flexibility.
Taking our customers from location A to location B in time and in a secure way is our priority. If you care for similar matters - we are offering to choose us.
Travel with the best new and ecology friendly luxurious coaches, that a modern bus companies Malaga can offer.
Rent a bus for a corporate meeting and have your luxurious trip guided by our company's team.
We will be available for your phone-calls 24/7 if you need any additional assistance during your travel.
Reach us now and receive the most suitable offer regarding coach hire Malaga from the Bus-Service Company.
Request availability and price below.
Give your team the treat they deserve with Bus-Service Coach and Minibus Hire in Malaga. Contact us now to get started.
If you consider the Costa del Sol is insensitive, you haven't been to Málaga. Packed with history and brimming with a fresh vigor that proudly declares its multi-layered history. The city that gave Picasso to the world has spectacularly transformed itself, with a big amount of new art galleries, an entirely rethought harbor area and a nascent creative district named Soho. You can come there for tapas reached with delicious regional wine, and stay in an original boutique hotel placed amidst a Moorish stronghold, a Roman amphitheater, and the polychromatic Pompidou Centre.
Museo Picasso Malaga, located in the town of the master's descent, showcases a selection of more than two hundred items given to the museum by Picasso's family. While the Blue and Rose periods are not included, the collection shows the artist's personal view, with pictures he brushed for his family or saved for himself. The Basics As one of Malaga's best galleries, Museo Picasso highlights on many travel tours of the city. Those with a particular interest in Pablo Picasso can opt for an individual guided tour of the museum, which often involves a stop at the artist's birthplace (Casa Natal), church, and school. Picasso's first revealed art is on exhibit at the Municipal Museum.
No opportunity to attend Granada's Alhambra? Then Málaga's Alcazaba can fit a taster. The opening is close to the Roman amphitheater, from where a wandering path slopes between rich greenery: crimson bougainvillea, tall palms, fragrant jasmine bushes and rows of orange trees. Extensively restored, this palace-fortress dates from the 11th-century Moorish period; the caliphal horseshoe arches, courtyards, and bubbling fountains are evocative of this influential period in Málaga's history.
There are various unlabelled exhibits of Islamic pottery, but the main joys are the building itself, the gardens and the views. The dreamy Patio de la Alberca is especially redolent of the Alhambra.
Get to know the automobiles and styles of the first half and middle 20th century at the Malaga Automobile and Fashion Museum. Explore the museum independently with our chartered bus. It is housed in a transformed factory, and cherish more than eighty vintage cars dating from the beginning of1900s. Enjoy Rolls Royces, Bentleys, and Ferraris; and see the corresponding models of vintage trends and accessories from businesses like Chanel and Dior in the extra themed rooms.
You can visit all of these places and many more by hiring a charter bus from our company. We will provide you with the best drivers and services. Our drivers are local, and they know where to find the best sites, so you don't need to worry about getting lost or making a boring trip.
Request availability and price right now, and we will provide you with the best possible offer on the market. We are working with business-people, politicians, and other VIP clients, so we know what is the highest-standard service. Contact us, and we will answer all of your questions.