How To Request Bus-Service Coach Hire in Milan?
Milan is a magnificent city full of artists, designers, photographers, and models.
The city is an epicenter of high and captivating buildings and palazzos and also a famous city of fashion.
With our services, which include renting a minibus and even hiring a coach for your trip - you can quickly get anywhere you want without any problems. No time wasted to find the right bus root or struggling with maps.
Also, if by any chance you need a bus transfer straight from the airport — Bus-Service Bus company is always there for you!
Maybe you are planning an excursion to Palazzo Reale (Royal Palace) with a big group of people or a tour in the Sforza Castle? We can assign you the best manager for that journey.
That is a perfect way for you to relax during your trip and to be sure that everything goes by your plan.
In a case you might have any questions, you can contact us by phone 0031202416995 and our friendly customer service will help you in the shortest time possible.
For a start, if you want to use our service, you would need to send a request to our company. Just fill in a straightforward online form at the top of the page. After that, you will receive an e-mail from our customer service with full information and prices.
If you want to know more, just let us know by messaging back!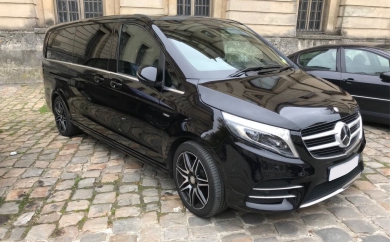 Van Class
Climate Control
Radio System
Navigation
A Van is an ideal vehicle for airport transfers, trade fair and event shuttle.
Made for small groups of people. We offer meet and great service for all of our airport transfer clients.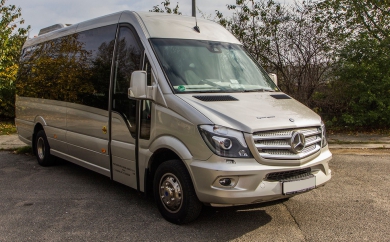 Minibus Class
Climate Control
Radio System
Microphone
Fridge
Navigation
Reclining seats
A Mini Bus is a good transport for groups of up to 16 people. The same perfect quality as bigger buses, our mini buses stand for comfortable travelling. All safety equipment is included (Speed Limiters, Safety Belts and ABS).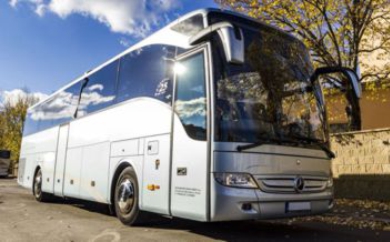 Bus Class
Climate Control
Radio System
Microphone
Fridge
WC
Reclining seats
Comfort Bus from BCS has all the comfort, that modern long-distance buses can offer, that allows passengers to enjoy relaxed travelling. Equipped with the entertainment systems. High priority is given to the safety equipment, including safety belts, speed limiters, ABS.
Event Transportation in Milan
We can organize our buses in Milan, Italy based on your event schedule. Whether you need multiple coaches for multiple destinations or not, we've got you covered.
Milan Tour Bus Charter
You can leverage our fully customized minibus rental and driver Milan services, which is tailored to your unique travel needs, to enjoy the best out of your tour.
Exhibition Transportation
When you hire bus in Milan, you get drivers that are locals and understand the city. Our drivers know their way around to any location, exhibition, theater, and all the other places you may wish to visit.
Road Shows in Milan
Our bus charter in Milan can be of great importance to you as a Pop Star or Politician. We'll help you make the most of your road shows.
Church Group Tours
Do you have a church conference or any form of historical place visitation, for your members? We'll make your transition to and from the site smooth and comfortable with coach rental Milan.
Milan Airport Transfers
Bus companies in Milan will carry your group from the airport to your point of destination and bring you back to the airport when you wish.
Bus hire Milan for Sports Events
Whether it's a football match, hockey game or any other sports event, we'll provide coach bus rental Milan that'll take your team to anywhere they wish to go.
Milan private bus rental for conference transfers
If your team is organizing or attending a conference bus rental Milan can offer prearranged transportation for all participating people groups.
Why Should I Hire Bus rental in Milan with Bus-Service company?
Bus-Service offers the best possible services in Milan such as minibus rental for road trip Milan.
Have you ever heard about coach trips? Our service can offer you incredible Milan coach trips with a high level of service. With our bus companies Milan, you can explore unexpected places and visit even hidden parts of the city that are unknown to other tourists.
If you are planning to have a corporate event — just let us know! We would be more than happy to help you to rent one of our buses for a corporate event in Milan. Our drivers can answer all the questions you might have and share with many information about the city itself. With our help, you don't have to worry about missing the event or other unneeded details of your trip. Our people are always there for you!
Worried about getting on a local bus on time right after your flight? Concerned about finding the right coach from the airport? There is no need to worry because our service offers the best bus MXP airport transfers! Our experienced drivers will help you to be on time anywhere you want.
We assure you a comfortable bus with a professional driver, 24/7 phone support, and very quick confirmations on your order. Reach us immediately and receive the most suitable offer regarding coach hire Milan from the Bus-Service Company.
Give your team the treat they deserve with the Bus-Service Coach and Minibus Hire in Milan. Contact us now to get started.
Milan is one of the biggest Italian cities. It has always been momentous and rich. The place is a home of famous designers, artists that have a huge assortment of world-famous buildings, monuments, and Churches. This city is renowned for its architecture and beautiful views. The Cathedral Church is considered a significant religious building, and it is the third-largest church in the world.
Milan is a very creative and smart city at the same time. It has placed creativity and culture in the heart of every visitor. Locals in Milan are very friendly, helpful and kind. As always, the true Milan city will open people who would avoid the standard tourist places. There are so many exciting things to do in Milan! There are so many hidden places to see in the city.
If you ever wanted to visit Milan, you probably have heard about the Milan holidays? Milanese people are very traditional. They try to celebrate as many religious, political, cultural, and local celebrations as possible. For example, Festival of Sant'Ambrogio takes place on the 7th of December every year. On that day Milan celebrates its Saint, who is Saint Ambrose. A New Year' is also an entertaining celebration, where locals and tourists can meet in the city and happily spend time together.
Have you ever heard about Good Friday? In Milan, it is a great day of prayer and attending a church. It is a widespread tradition for religious families. They are celebrating Christ's death and resurrection.
You might also ask - what are the best places to eat in Milan? It would be easy to name Michelin-starred restaurants. However, the Italian metropolis is full of varieties! It is not a secret that it could be hard to find something amazing if you are not prepared.
You need to pay attention to researching places. For example, old-fashioned trattoria called Dongiò in Porta Romana serves home cooking dishes to a dining room fool of locals. It always depends on what kind of food and service, location, and surrounding you want to see.
After coming to Milan and using our services, you might even want to stay here for a longer period, because it is such an incredible city!
Bus-Service is a good friend that ready to help you to explore the city!