How To Request Bus-Service Coach Hire in Stockholm?
Our company is offering an effortless and understandable way to rent a coach and organize your trip.
Three simple steps:
The first step - click the "Request Availability and Price" button below;
The second step - fill the straightforward request blank;
The third step - we will send you all the information about the requested trip.
Another easy three-step way to do it is to:
The first step - click on the e-mail address on the top of this page;
The second step - choose your preferred mailing system and send us information about where, when and in how big group of people you should be;
The third step - we will send you our offer.
As well you can:
The first step - click on the green chat icon in the lower-right corner of the page;
The second step - choose if you want to call via phone or to send a message via WhatsApp;
The third step - we will answer your message or call and talk all the details with you.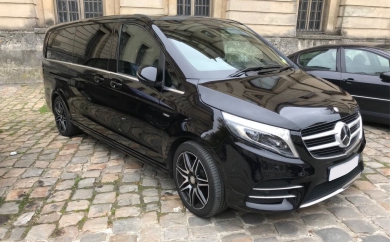 Van Class
Climate Control
Radio System
Navigation
A Van is an ideal vehicle for airport transfers, trade fair and event shuttle.
Made for small groups of people. We offer meet and great service for all of our airport transfer clients.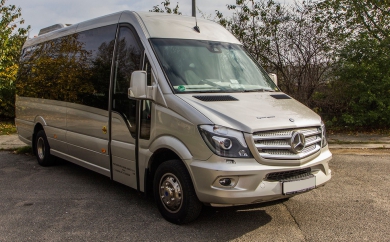 Minibus Class
Climate Control
Radio System
Microphone
Fridge
Navigation
Reclining seats
A Mini Bus is a good transport for groups of up to 16 people. The same perfect quality as bigger buses, our mini buses stand for comfortable travelling. All safety equipment is included (Speed Limiters, Safety Belts and ABS).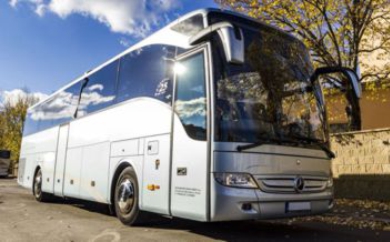 Bus Class
Climate Control
Radio System
Microphone
Fridge
WC
Reclining seats
Comfort Bus from BCS has all the comfort, that modern long-distance buses can offer, that allows passengers to enjoy relaxed travelling. Equipped with the entertainment systems. High priority is given to the safety equipment, including safety belts, speed limiters, ABS.
Event Transportation in Stockholm
We can organize our buses in Stockholm, Sweden based on your event schedule. Whether you need multiple coaches for multiple destinations or not, we've got you covered.
Stockholm Tour Bus Charter
You can leverage our fully customized minibus rental and driver Stockholm services, which is tailored to your unique travel needs, to enjoy the best out of your tour.
Exhibition Transportation
When you hire bus in Stockholm, you get drivers that are locals and understand the city. Our drivers know their way around to any location, exhibition, theater, and all the other places you may wish to visit.
Road Shows in Stockholm
Our bus charter in Stockholm can be of great importance to you as a Pop Star or Politician. We'll help you make the most of your road shows.
Church Group Tours
Do you have a church conference or any form of historical place visitation, for your members? We'll make your transition to and from the site smooth and comfortable with coach rental Stockholm.
Stockholm Airport Transfers
Bus companies in Stockholm will carry your group from the airport to your point of destination and bring you back to the airport when you wish.
Bus hire Stockholm for Sports Events
Whether it's a football match, hockey game or any other sports event, we'll provide coach bus rental Stockholm that'll take your team to anywhere they wish to go.
Stockholm private bus rental for conference transfers
If your team is organizing or attending a conference bus rental Stockholm can offer prearranged transportation for all participating people groups.
Why Should I Hire Bus rental in Stockholm with Bus-Service company?
Bus-Service Bus Charter Company offers the best services possible, in Stockholm such as minibus rental for road trip Stockholm.
We are experts in tourist and VIP passenger transportation, we implement the highest standard solutions for enterprise trips and ARN Airport transfers.
Safety, Cleanness, Comfort, Reliability, Connectivity, and Flexibility is what we provide for all of our clients. We will get you where you need in a safe and reliable way. We are proposing our best services to you.
Visit Stockholm on the brand-new deluxe coaches that only the best modern bus companies Stockholm can provide.
Hire a charter bus for your corporate occasion and experience your leisure trip conducted by our crew. We will answer your phone-calls 24/7 if you need any assistance during your travel.
Contact us immediately and we'll give you the best possible offer regarding coach hire Stockholm from the Bus-Service Company.
Request availability and cost below.
Give your team the treat they deserve with Bus-Service Coach and Minibus Hire in Stockholm. Contact us now to get started.
Travel in Stockholm
There are a great number of things to do in Stockholm. Its spectacular archipelago spread across myriads of stunning islands is the epitome of Scandinavian excellence and offers a mesmerizing experience for people visiting Stockholm. We will highlight the best that Stockholm has to offer so you can get a first-hand experience of Swedish culture, open to anyone and everyone.
Cruise through the archipelago
You can set sail to thousands of islands that hold Stockholm in their embrace. It takes a 3-hour ferry ride to reach the furthest island, Sandhamn, right at the edge of Swedish capital just before Finland. The shores of every island decorated with brightly painted huts and covered with the earthiness of forests make this a truly endless experience. The islands, some of which are chic tourist spots with sandy beaches while others are sprouting with pines and wilderness, really make the archipelago the crown jewel of Stockholm.
The Royal Palace
The official residence of His Majesty the King of Sweden, is one of the largest monarchical palaces in the whole of Europe. Its 600 rooms, the splendid interior, five incredible museums, and the eighteenth-century Italian Baroque architecture that it was based on claims its own definition of grandeur and opulence. The throne rooms, royal halls, the Armory, and the Treasury present a sight to behold and baffle the visitors with their splendor and elegance.
The City Hall
Stockholm's city hall is the perfect incarnation of Swedish architecture and the essence of its romanticism. Its exquisite design incorporating eight million bricks and the 106-meter high tower crowned with Sweden's national coat of arms makes it one of the most famous landmarks of the city. Under its magnificent frontage, it houses the offices and session halls for politicians and officers, unique artworks and splendid assembly rooms for municipal councils and conventions. Guided tours to the City Hall are offered daily in Swedish and English while its tower is open to the public for climbing up and enjoying the beautiful city view only during summers.
Moderna Museet
Located at Skeppsholmen, the more peaceful and greener part of Stockholm's 14 islands, the Moderna Museet showcases the world's best contemporary and modern art with exhibitions that feature spellbinding works by artists like Salvador Dali, Pablo Picasso, Marcel Duchamp, Louise Bourgeois, Niki de Saint Phalle, Henri Matisse, and Robert Rauschenberg. Visiting the permanent exhibition is free of cost, but temporary collections have entrance fees.
Gamla Stan
The Old Town or Gamla Stan is the heart of Stockholm. It feels just like alive, an interactive museum with pedestrians shopping, eating, drinking, and strolling around in the cobbled medieval streets and rune stone walls. Located on an island of its own, the Old Town also hosts several museums and attractions including the marvelous Royal Palace and the world-famous Nobel Museum in Stortorget.
Winter in Stockholm
Spending the holidays in Stockholm makes for one of the best winter experiences that any city in Europe can offer. In the days leading up to Christmas, you can ski at some of the finest and safest skiing parks like the Hammarbybacken ski resort or go ice-skating at the Kungsträdgården skating rink. Christmas in Stockholm adds color to the otherwise grim and grey winter outlook of the city. You can make your visit memorable by buying a souvenir at one of the Christmas markets around Skansen and Stortorget Square.
Request availability and price now and get the best custom made offer from BCS Travel personally for you.