How To Request Bus-Service Coach Hire in Vilnius?
Coach hiring "ABC." No complications - follow the instruction and get things done:
"A" - look for the "Request Availability and Price" button below and click it;
"B" - take a minute to fill the blank;
"C" - we will review your request ASAP and will send you our offer and information about the best transportation opportunities.
Request a trip using your e-mail, simple:
"A" - click on the e-mail address at the top of this page;
"B" - use you your favorite mailing system to send us your questions about coach availability and prices;
"C" - relax and wait while we are preparing for you the best offer on the market.
Make a request on the go with your mobile/cellphone:
"A" - locate the chat icon in the lower-right corner of the page;
"B" - click on it and choose if you want to call via phone or to send a message via WhatsApp. Talk to us;
"C" - Get our great coach offer.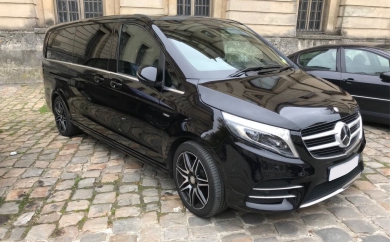 Van Class
Climate Control
Radio System
Navigation
A Van is an ideal vehicle for airport transfers, trade fair and event shuttle.
Made for small groups of people. We offer meet and great service for all of our airport transfer clients.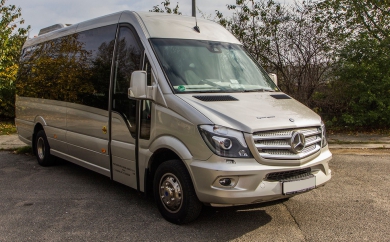 Minibus Class
Climate Control
Radio System
Microphone
Fridge
Navigation
Reclining seats
A Mini Bus is a good transport for groups of up to 16 people. The same perfect quality as bigger buses, our mini buses stand for comfortable travelling. All safety equipment is included (Speed Limiters, Safety Belts and ABS).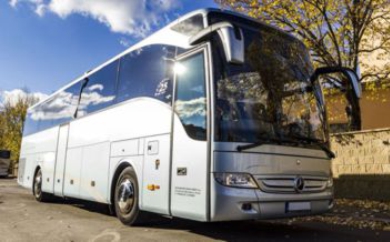 Bus Class
Climate Control
Radio System
Microphone
Fridge
WC
Reclining seats
Comfort Bus from BCS has all the comfort, that modern long-distance buses can offer, that allows passengers to enjoy relaxed travelling. Equipped with the entertainment systems. High priority is given to the safety equipment, including safety belts, speed limiters, ABS.
Event Transportation in Vilnius
We can organize our buses in Vilnius, Lithuania based on your event schedule. Whether you need multiple coaches for multiple destinations or not, we've got you covered.
Vilnius Tour Bus Charter
You can leverage our fully customized minibus rental and driver Vilnius services, which is tailored to your unique travel needs, to enjoy the best out of your tour.
Exhibition Transportation
When you hire bus in Vilnius, you get drivers that are locals and understand the city. Our drivers know their way around to any location, exhibition, theater, and all the other places you may wish to visit.
Road Shows in Vilnius
Our bus charter in Vilnius can be of great importance to you as a Pop Star or Politician. We'll help you make the most of your road shows.
Church Group Tours
Do you have a church conference or any form of historical place visitation, for your members? We'll make your transition to and from the site smooth and comfortable with coach rental Vilnius.
Vilnius Airport Transfers
Bus companies in Vilnius will carry your group from the airport to your point of destination and bring you back to the airport when you wish.
Bus hire Vilnius for Sports Events
Whether it's a football match, hockey game or any other sports event, we'll provide coach bus rental Vilnius that'll take your team to anywhere they wish to go.
Vilnius private bus rental for conference transfers
If your team is organizing or attending a conference bus rental Vilnius can offer prearranged transportation for all participating people groups.
Why Should I Hire Bus rental in Vilnius with Bus-Service company?
Here you can find the best charter bus services in Vilnius such as minibus rental for road trip Vilnius.
With a first-class concept of what is skillful tourist transportation, we achieve high standard solutions for company trips and VNO Airport transfers.
We are safe, reliable, and efficient.
We'll get you where you need right in time.
If you care for similar matters - we are offering to choose us.
Tour with the most modern bus companies Vilnius, the best that a charter industry can offer.
Rent a bus for a corporate event and enjoy your luxury trip guided by our support team.
We will respond to your requests 24/7 if you require any help.
Contact us now and get the best offer regarding coach hire Vilnius from the Bus-Service Company. Request availability and price below.
Give your team the treat they deserve with Bus-Service Coach and Minibus Hire in Vilnius. Contact us now to get started.
Traveling By a Charter Bus in Vilnius
Vilnius is the capital of Lithuania and is the biggest city. Spending your Vilnius holidays will surely be a memorable one as this city has a plethora of places for you to see. From thoroughfares and cobbled streets, nightclubs, and churches, the quaintness of Old Town, as well as the vibrant nightlife of the sparkling metropolitan city, makes Vilnius a wonderful place to visit.
If you are searching for the best places to see in Vilnius, below are some of the spots you must consider:
Gates of Dawn
The gates that are part of the defense fortification of Vilnius were one of the nine sets of gates constructed in the early sixteenth century. The other gates were ruined by city officials in the eighteenth century. Above the gates is a shrine and chapel dedicated to the Blessed Virgin Mary. When visiting this place, you will find a huge icon of Mary presented in the chapel. It can be seen from the street that passes below.
Saint Peter and Paul's Basilica
This is another thing to do in Vilnius. This is a must-see if you if are fond of architecture. This inferior shows the finest of the Baroque architecture of Lithuania, and it took thirty years to finish. This church has a long history, and it has been reconstructed many times. The first church is built of wood after the conversion to Christianity of King Jogaila in the fourteenth century.
Museum of Genocide
This museum focuses on the fifty-year occupation of Lithuania by the Soviet Union. It displays what happened to the Lithuanian resistance fighters after they were arrested as well as the awful executions held during this era in the boundaries of the museum/prison itself.
Vilnius Old Town
While there are a plethora of interesting places to visit at Vilnius, you might wish to head over to the Vilnius Old Town. This portion of the city is the historic center of the region. You will discover many buildings that have been created in styles ranging from baroque, gothic, and neoclassic to that of the renaissance. The major artery to be seen in the Old Town is that of Pilies Street.
St. Anne's Church
You must also visit St. Anne's Church, especially if you're spending your Christmas in Vilnius. This church is a Roman Catholic Church created in two different styles, which complement and improve the building as a whole. Such two styles you will see in this church are the Flamboyant Gothic style and the Brick Gothic style.
The first church building was created from wood. After it was ruined in a fire that happened in 1419, the existing incarnation of this church was reconstructed form 1495 to 1500. This church can be seen preserved in all its beauty in spite of the different changes it underwent.
Vilnius Castle Complex
Here, you can see a series of buildings, which have vital cultural and historical significance to the city. As you discover this castle complex, you'll notice how the castle and the different buildings seen within the complex have assisted with protecting the city from external forces in the past.
Above are some of the best of Vilnius you can visit while you are in the city. For a wonderful holiday that will keep everybody occupied, Vilnius is your best option. Visit Vilnius today!