Bremen can be defined as a hanseatic city in Germany's northwestern region. It is an industrial and commercial city with a major port on the Weser River. It is the tenth most populous city in the whole of Germany, and the second most populous in northern Germany. It is also quite popular with tourists with some preferring to visit the city using a bus charter Bremen service. If you are interested in doing the same, there are some things that you should keep in mind. 

Where to start
Start by finding a bus charter Bremen service that can ensure you have visited the most popular sites in Bremen. For starters, you can inquire if the charter service you are planning on using can take you to Altstadt. The name means Old Town and it has many sights. It is an oval area surrounded by the Wallgraben and Weser River on the northeast and southwest respectively. The oldest area of the Altstadt is the half on the southeast. It ends at the Schnoor quarter and starts with the Marktplatz. The bus charter service you choose should be able to take you to all these areas. Any service that cannot take you to the mentioned locations should be avoided. 
The Marktplatz (market square) mainly consists of the opulent Town Hall of Bremen. The building is said to be constructed between 1405 and 1410. Even though the building uses Gothic style, its façade was built 2 centuries later using Renaissance style. The President of Bremen Senate seats on the Town Hall. During days that he has official business, you can be able to see him or his motorcade as you drive by. The building is open to the public on specific days and sometimes you may be charged to enter the same. A good bus charter Bremen services should be able to cater for such charges.
To the east of the Marktplatz is the St. Peter's Cathedral which was built in the 13th century. It has sculptures of Charlemagne, Paul and Peter and David and Moses. To the northwest of the cathedral, a few remaining traces of St. Catherine's Monastery can be found. Some of these traces date back to the 13 century. If you do not visit such areas on your tour, then you will be missing a lot and some of the most important historical sites of Bremen.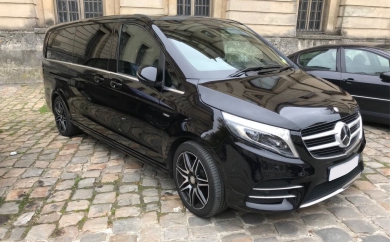 Van Class
Climate Control
Radio System
Navigation
A Van is an ideal vehicle for airport transfers, trade fair and event shuttle.
Made for small groups of people. We offer meet and great service for all of our airport transfer clients.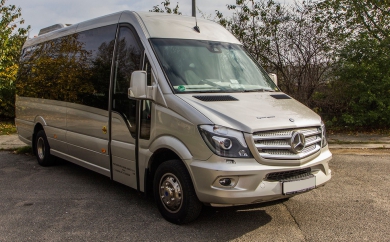 Minibus Class
Climate Control
Radio System
Microphone
Fridge
Navigation
Reclining seats
A Mini Bus is a good transport for groups of up to 16 people. The same perfect quality as bigger buses, our mini buses stand for comfortable travelling. All safety equipment is included (Speed Limiters, Safety Belts and ABS).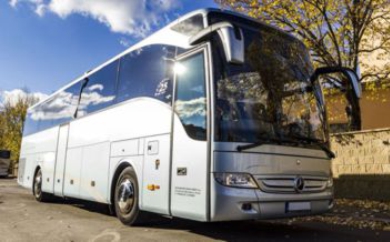 Bus Class
Climate Control
Radio System
Microphone
Fridge
WC
Reclining seats
Comfort Bus from BCS has all the comfort, that modern long-distance buses can offer, that allows passengers to enjoy relaxed travelling. Equipped with the entertainment systems. High priority is given to the safety equipment, including safety belts, speed limiters, ABS.
Our bus charter Bremen service not only provides you with such tours, but it also has tours that are tailored made to meet your specific needs. All you need to do is get in touch with any one of our many customer service representatives. When you get in touch with one, please make sure you specify the needs of your tour. We can be bale to give you full, medium and tailored made packages during your visit. 
For example, some people may prefer passing by such sites and historical monuments. If this is your style, we have itineraries that can suit your needs. Our staff is always willing to give you ideas on your tours as well as your activities. Since we are well versed with Bremen and Germany as a whole, we can be bale to give you insight in the best activities and practices you can indulge in. our prices are quite affordable as they are among the most competitive in the market. Bremen has a lot to offer and you can experience it all using our Bremen bus charter service.