Gamescom can be defined as Europe's epicenter for gamers and games. There will be a trade fair in Koelnmesse where the entire industry will be presenting itself not only to trade visitors, but also the general public. If you are a gamer or in the gaming industry you will have to take advantage of Europe's top B2B entertainment trade fair this year. It can be a good central media and sales platform for the industry that can help your business succeed.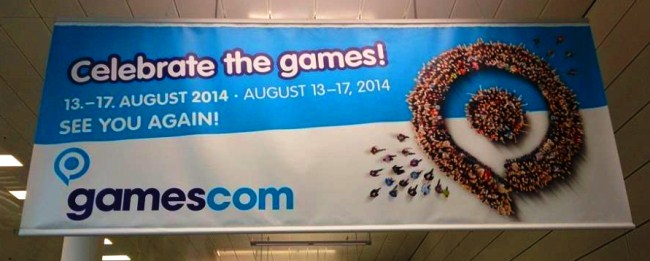 Since you are likely to be going in a group, you will need to determine whether you need a bus, coach, van or minibus.  A bus shuttle service is therefore the best option when you are planning transportation for the trade fair. However, you will need to know the difference between the mentioned vehicles and why you should choose one from the other. To start with, a bus is mainly for a group of 20 or more visitors. This is more cost-effective especially if the group is working on a tight budget. Instead of each individual hiring their own car, they can come together and hire a bus shuttle service. Traveling by bus not only keeps the group together, it also increases their team spirit.  
Not all shuttle services of these kinds have buses. There those that have other options such as mini-buses. A mini-bus can handle a capacity of 10 to 20 individuals. If this is the size of your group, then a mini-bus will be more cost effective than a bus. The options of mini-buses are more than that of a bus. You can decide one with a varying seating arrangement in that the seats will be more of a 'round table' setting than a tour setting. This is great for a group that will be discussing the events of the day to and from their destination. For a group of game enthusiasts, a tour setting is more viable as it will allow them to have a look at some of the sites on their route.
Some gamers will prefer to go on the trade fair as a group of ten or less. In such a situation, a bus shuttle service that offers vans should be consulted. A van normally has the capacity of five to ten people depending on the make and model. It can be a great option for young gamers as they will not mind travelling on a van. Older generation gamers will need a bus or mini-bus as they would prefer such travelling arrangements. 
The coach is the other option of a bus shuttle service. In this case, luxury is the primary concern of the individuals interested in such a service. The individual will have to give a list of the amenities they may require on the coach. Some of them have a bed where one of the group members can lie down for a nap in the even they feel tired.  
Since the exhibition will be held in Germany, it is advisable to look for the attractions that are present in Koelnmesse. Since it is one of the locations in Germany with many attractions, it would not be wise to leave the city without going through at least a few of them. To start with, you can decide to have a list of the most popular attractions provided to you by the best shuttle service. This way, you can easily pick those that are interesting to you and leave those that you are not quite interested in. This is how you can fully enjoy the gamers' trade fair in Koelnmesse.