Bus Charter Service Munich provides Bus rental solutions for Oktoberfest. Rent our business bus or luxury coach and enjoy the ride to your destination to the world's most popular Beerfest in Munich.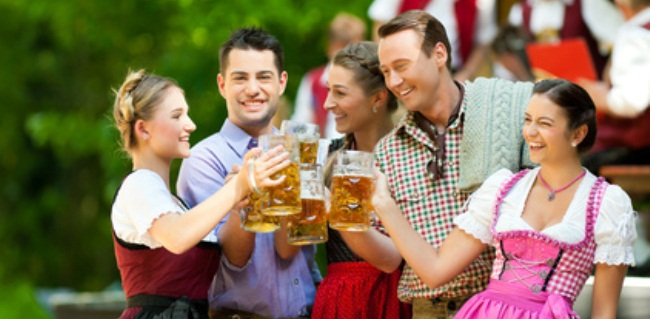 One of Munich's most popular and famous annual events is Oktoberfest, a multi-week celebration of Bavarian culture which is widely considered the world's largest fair. Any given year will see over 5 million people in attendance.

The most famous aspect of Oktoberfest, of course, is the authentic German beer. For beer aficionados, the event may as well be called "Beerfest." However, there's more than beer to be had at Oktoberfest. Traditional and modern music, amusement park-style rides and traditional German foods are all key aspects of the party.

While visitors are in the area, many also like to take sightseeing trips throughout Bavaria. The state, which is the second most populous in Germany, is also one of the most historically important states in all of Europe. Visitors will enjoy the natural beauty, such as the Bavarian Alps, as well as man-made attractions that date from prehistoric times to modern times.

Hire a Coach from Our Company

Getting to Munich shouldn't be a difficult endeavor for groups of friends, families or colleagues who want to travel together. One of the easiest ways to travel to the Munich Oktoberfest is to charter a private bus.

To charter a coach, simply send us online request or place a phone call to our central office. Your bus hire will come with the amenities listed above, plus a driver fully fluent in English. Prices are reasonable and competitive.
---
To hire a business van or comfy coach by just sending us
an online request or m@e@dnooma.comin.com and you shall get a response from us